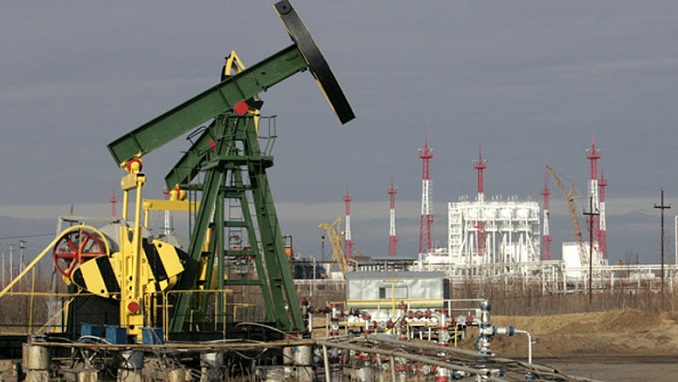 Iran's oil minister has walked away from negotiations with other major oil producers over a significant increase in oil production advocated by Russia and Tehran's arch-rival, Saudi Arabia, The Wall Street Journal reported.
Iranian Oil Minister Bijan Zanganeh's exit from a meeting in Vienna on June 21 threw into question whether Russia and the OPEC oil cartel will be able to reach agreement on their proposed 1 million-barrel-a-day production increase, the first such rise since the group agreed to freeze production in late 2016.
"I don't think we can reach agreement" on the proposal, Zanganeh said as he left the meeting.
The Iranian publication Seda quoted anonymous sources as saying Zanganeh told the other producers that the proposed increase would pave the way for cuts in Iranian oil output that are likely to result from a reimposition of U.S. sanctions against Iran in the fall.
Russian Energy Minister Alexander Novak previously told reporters that Moscow is going to hold talks with Iran to try and persuade the country to agree to proposals from Russia and Saudi Arabia to increase production.
The OPEC+ agreement, which unites 24 countries, has been in effect since the beginning of 2017. Over the past few months, the plan has been over-fulfilled, including through declining production in Venezuela and a number of African countries.
As of May of this year, the level of performance has reached 150%, which means that the deal participants reduced production by 2.7 million barrels per day instead of the expected 1.8 million barrels against the level of October 2016.
Against the backdrop of over-fulfillment of the agreement, the ministers of the OPEC + countries started talking about the need to soften quotas and gradually restore production from the second half of 2018.
The meeting of the ministerial monitoring committee of OPEC+, which usually proceeds from the recommendations and future scenarios of the technical committee, is held on June 21-22 in Vienna. The ministerial monitoring committee, which includes six countries – Saudi Arabia, Russia, Kuwait, Venezuela, Oman, and Algeria, in turn, makes recommendations to the OPEC+ meeting in large numbers, which will be held on June 22-23.