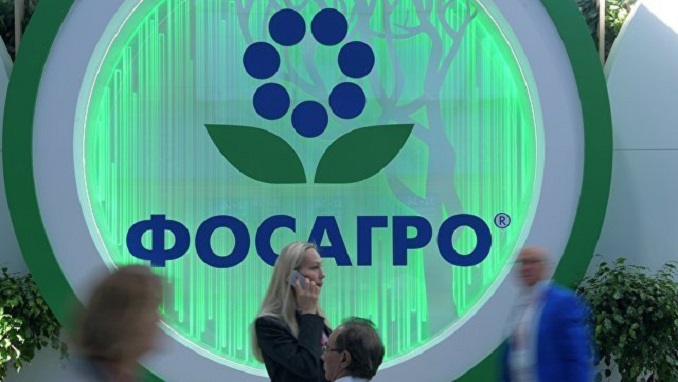 One of the world's largest producers of phosphate-based fertilizers, Russia's Phosagro, plans to boost production and conquer a fifth of the European market by 2025, the company said, according to Vedomosti.
Europe consumes about 14 million tons of fertilizers per year, and the current market share of Phosagro is 14%. In 2018, Europe accounted for 25% of Phosagro's sales. The EU market also accounted for a quarter of the company's revenue structure: 58.4 billion rubles ($908 million) out of the total 233.4 billion rubles ($3.63 billion).
The company wants to increase the production of fertilizers and feed phosphates from the current 9.4–9.5 million tons to 11.7 million tons by 2025. Phosagro also said it plans to expand to new markets in Europe, the Americas and at home, the business newspaper writes.
"The strategy to 2025 aims to further expand Phosagro's presence in its priority domestic market, as well as in premium export markets that offer the best netback prices," CEO Andrey Guryev said in a statement.
Compared with 2018 levels, the company plans to raise its fertilizer sales volumes by 50% in Russia and by 60% in Europe by 2025.
Phosagro, which competes with other global fertilizer producers such as U.S. firm Mosaic, aims to invest $3 billion in growth and modernization by 2025 and expects that investment to boost core EBITDA earnings $450 million, it said.
To increase output, Phosagro will construct a new plant in Russia's north-western Leningrad region and will modernize its production facilities in the central Saratov region, it said.
However, it said it has already passed the peak of its investment cycle, following completion of key parts of its 2020 strategy, and now plans to keep the ratio of its net debt to EBITDA between 1.0x–1.5x by 2025.
On Tuesday, Phosagro disclosed its new dividend policy, which allows directing 50-75% of free cash flow to dividends if its net debt/EBITDA ratio is between 1.0x and 1.5x.