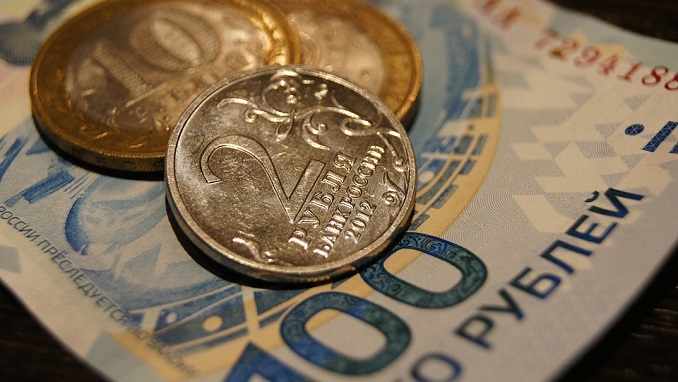 The Russian Ministry of Finance intends to increase the planned volume of borrowing in the domestic market in the second quarter by adding a new bond-offering mechanism to the OFZ placement auctions, Konstantin Vyshkovsky, director of the state debt and state financial assets department of the Russian Ministry of Finance, told Reuters in an interview.
In the first quarter of 2019, the Ministry of Finance placed at the OFZ auctions at par value of 513.8 billion rubles ($7.92 billion), exceeding the quarterly plan of 450 billion rubles ($6.94 billion), or 14.2%. In general, this year the department plans to borrow almost 2.5 trillion rubles ($38.55 billion), Vyshkovsky said.
According to him, the ministry will continue to announce the approximate volume of OFZ placement per quarter.
"In the second quarter, of course, the reference point will be higher. Otherwise, the market will ask, and when are you planning to take the rest – a trillion each in the third and fourth quarters? We are trying to evenly distribute volumes over the year, although there is a seasonality factor, for example, summer when activity and demand in the markets traditionally decrease," he said.
Russian treasury bonds rose on Friday despite the finance ministry's intention to increase state borrowing.
Yields of 10-year OFZ treasury bonds, which move inversely with their prices, declined to 8.31 percent from 8.36 percent seen at the end of the previous trading session.
This month alone, Russia borrowed more than $7.2 billion through local-currency and Eurobond sales, almost four times the monthly average in 2018.