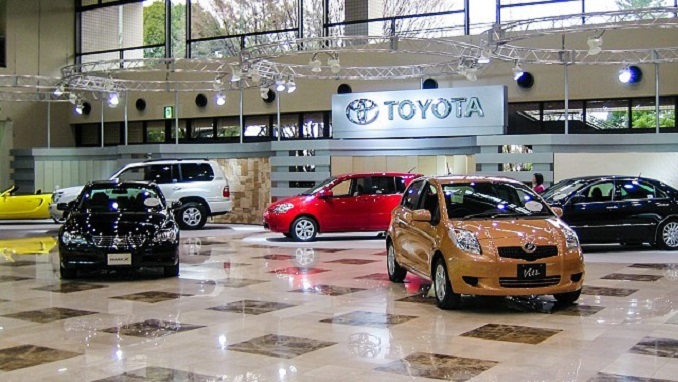 Japanese auto giant Toyota has filed an application for signing a special investment contract with the Russian government and plans to invest 200 billion rubles ($309 million) in Russia over the next decade, Kommersant reported.
The carmaker was the last big automobile manufacturer to show interest in the contract, offered to large investors. The move could stem from the government's decision to link industrial subsidies to special investment contracts. Without that, the company would have to shut down production, the newspaper writes.
Under the contract, Toyota, which has a plant in St. Petersburg, promised to localize a number of components and modernize production.
All global manufacturers operating in the Russian market tend to produce low-tech components, whose localization does not require high volumes of production, the paper quotes Sergei Udalov, Executive Director of the Avtostat analytical agency, as saying. He noted that any localization would make Toyota's departure from the Russian market more difficult.
On the other hand, VTB Capital's Vladimir Bespalov noted that its sales volumes of roughly 65,000 cars per year were not enough to manufacture engines or gearboxes in Russia.
According to the Association of European Businesses (AEB), Toyota Camry sales in 2018 amounted to 33,700, while sales of Toyota RAV4s came to 31,200.
Last month, the Japanese carmaker introduced the next generation of its Corolla model in Russia. The model will be presented with a 1.6-liter gasoline engine producing 122 hp and stepless variation Multidrive in the Russian market, Toyota said, adding that prices and equipment of model will be announced later this year.