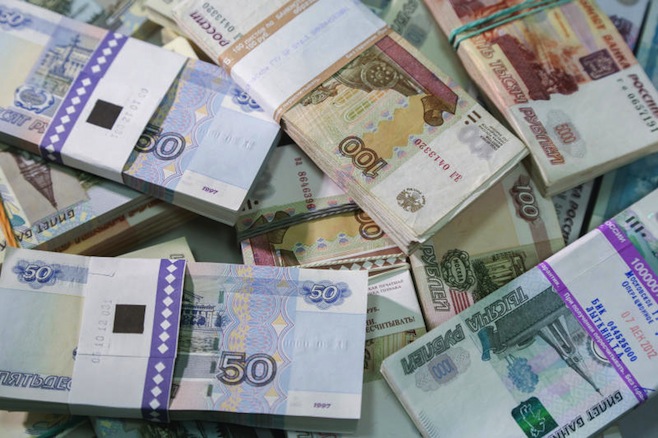 The Russian ruble bounced off 10-day lows and firmed on Friday, and global sentiment towards emerging market currencies improved and oil prices rose, Reuters reports.
The currency gained 0.3 percent to 64.73 against the dollar, heading away from its weakest level since March 18 of 65.29 it hit the day before. Versus the euro, the ruble added 0.2 percent to 72.73.
The Russian currency is expected to remain more vulnerable to global trends, as support from tax payments that usually boosts demand for rubles wanes after month-end tax liabilities passed.
"Today the ruble has chances for restoring positions amid global optimism related to reports on progress in trade talks between China and the United States," Nordea bank analysts said in a note.
U.S. Treasury Secretary Steven Mnuchin said on Friday he had a "productive working dinner" the previous night in Beijing, kicking off a day of talks aimed at resolving the bitter trade dispute between the world's two largest economies.
Prices for oil, Russia's key export, supported Russian assets as Brent crude oil futures rose 0.3 percent to $68 per barrel.
The dollar-denominated RTS index was up 0.8 percent to 1,216.6 points, while the rouble-based MOEX was 0.4 percent higher at 2,501.8 points.