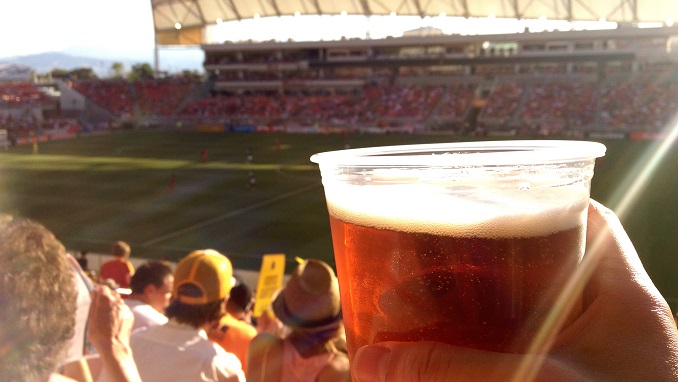 Soccer fans in Moscow and other cities hosting the FIFA World Cup are facing a beer shortage as high demand has caught suppliers by surprise, Euronews reported.
"We just didn't think they would only want beer," a waiter at an upmarket restaurant in the Russian capital told Reuters, asking not to be identified for fear of driving away thirsty customers.
Although alcohol plays an important role in Russian cuisine and culture—and shortages are virtually unheard of— beer is seen as simply not strong enough to make the grade. It was only reclassified from soft to an alcoholic beverage in 2011.
In recent days, multiple reports from the host cities of Moscow, Kazan and Nizhny Novgorod suggested that cafes and bars around tournament venues are running low. Martin Freidman, security chief for the Swedish soccer association (SvFF), said that fans of the Scandinavian nation were struggling to find places able to serve them a pint in Nizhny Novgorod, with a day to go until the team's opening match earlier this week, the Aftonbladet newspaper has reported.
"No, we didn't expect to have such a good beer in Russia. But do you know what, I am happy, really happy," Peru fan, Harmis Moutardier from Miami said
Beer sales in Russia have fallen by a third over the past decade due to tighter rules, but that downward trend seems to be making an upturn during the four-week tournament.