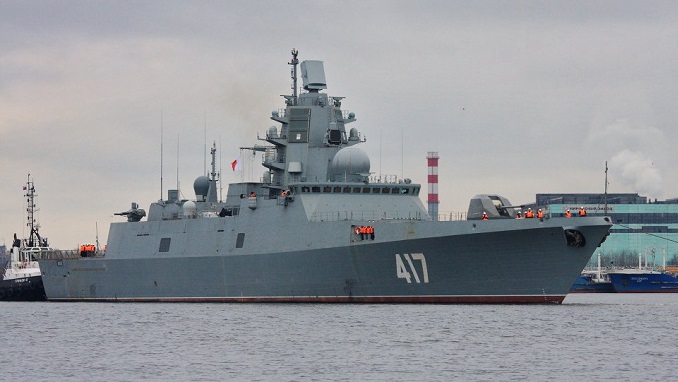 Works on a cutting-edge Lider-class destroyer for the Russian Navy may begin in 2020, Navy Deputy Commander-in-Chief for Armament Viktor Bursuk said on Wednesday, according to Zvezda TV.
"A preliminary design [of the destroyer] has been made. Following its results, we are now making the necessary decision and work on its technical design will begin shortly and the construction will start after 2020," Bursuk said.
The project of the destroyer codenamed Lider is being worked out at the Severnoye Design Bureau in St. Petersburg. As Vice-President of the United Shipbuilding Corporation for Military Shipbuilding Igor Ponomaryov said earlier, Russia's Defense Ministry has already approved the warship's conceptual design.
As was reported earlier, the future destroyer will displace from 10,000 to 15,000 tonnes. According to Bursuk, the Lider will get a nuclear-powered propulsion plant.
This week, the large amphibious assault ship Ivan Gren has been accepted for service in the Russian Navy in an official ceremony of hoisting the St. Andrew's flag aboard the warship.
The Ivan Gren is the first amphibious assault ship designed and built in Russia's modern history. The Ivan Gren is the Project 11711 lead ship designed by the Nevskoye Design Bureau. The work on the warship lasted over 20 years due to numerous readjustments to meet the Russian Navy's requirements.