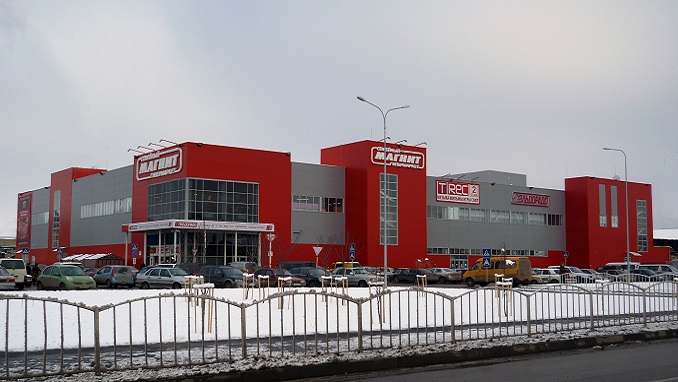 Russia's second-largest food retailer, Magnit, is trying to gain an edge over competitors by developing a new store format for selling alcohol under the brand Magnit Vecherny (Evening Magnit), Kommersant writes.
However, experts consulted by the business newspaper say it will be difficult for the company to compete, as it will be more profitable for the chain to sell alcohol in its convenience stores.
The first specialized liquor store in the new format will open in the city of Samara, the retailer's press service said, clarifying that the area of ​​the new store will be 200 square meters, while its range includes about 2,500 items. The company said that they are testing the format of individual stores selling alcohol and according to the results of the experiment, which will last three to six months, a decision will be made on further development.
In addition to alcoholic and low-alcohol products, the Magnit Vecherni assortment also includes snacks, confectionery, nuts, dried fruits, hygiene items, and take-away coffee.
After Magnit's profit in the first quarter of the year fell by more than 50%, the company announced this week that its sales were boosted by its reformatted convenience segment in the first half of its financial year, while its drugstore format also posted "strong" sales growth.
Total revenue in the first half increased to $9.98 billion, a 10.5% increase on the same period last year. Like-for-like sales were up 1.1% in the period, driven by a 4.1% growth in average basket size, and a 2.9% decline in traffic, the company said.