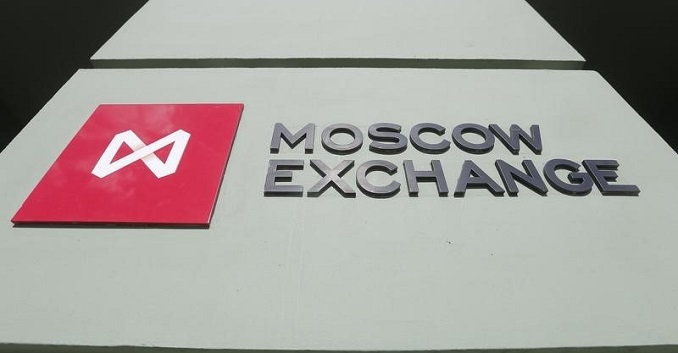 Russia's ruble-based MOEX Index hit a fresh record high of 2,662.15 in early trading on Thursday, before settling 0.7% higher than the end of the previous session at 2,659.6 points, Reuters reported.
The dollar-denominated RTS index was up 0.9% to 1,287.3 points.
The ruble eased slightly on Thursday but remained above two-week lows it hit the day before, gaining support from higher oil prices and a decline in global risk aversion, the news agency said.
At 0745 GMT, the Russian currency was 0.2% weaker at 65.09 versus the dollar, away from its weakest level since mid-May of 65.40 it touched in the previous session. The ruble plunged on Wednesday but soon regained ground after U.S. Special Counsel Robert Mueller's said he did not intend to speak any more about his report on Russian interference in the 2016 U.S. presidential elections.
Versus the euro, the rouble was 0.2% weaker at 72.46. Brent crude oil, a global benchmark for Russia's main export, rose 0.6% at $69.83 a barrel, up from this month's low of $67.02.
The Bank of Russia is widely expected to lower its key rate, now at 7.75%, later this year as inflation has started to slow down towards its 4% target.
"We do not tend to expect a serious weakening in the ruble in the short term as the trend for lower rates by the central bank and high oil prices will support the appeal of Russian assets," Rosbank analysts said.