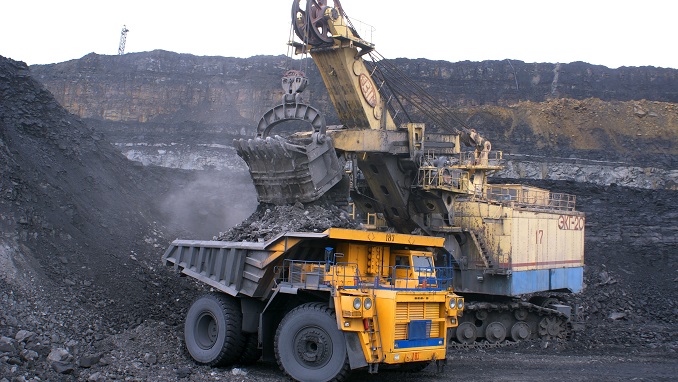 Russian energy companies should expand their infrastructure for coal exports and should seek to diversify their export destinations, especially with regard to China, Russian President Vladimir Putin said on Monday, according to state-run news agency TASS.
"Last year, domestic companies exported more than 190 million tons of coal. According to this indicator, our country confidently ranks third in the world," the president said at a meeting of the commission on the strategy for the development of the fuel and energy complex and environmental safety.
Russia has the capacity to increase its market share of the global coal market, although the Russian coal industry should take care not to harm the environment when expanding, Putin told reporters on a trip to the Siberian city of Kemerovo.
Putin has also urged domestic fuel and energy companies to enter new markets, as well as to diversify supplies.
"Russian energy companies maintain stable positions on foreign markets. For example, the volume of natural gas exports broke the record high for two consecutive years," the head of state said. He called on developing the export potential of the national energy sector.
"Over the past few years, competition in the global energy market has noticeably aggravated, so it is extremely important to effectively use our competitive advantages, diversify supply routes, enter and consolidate positions on new markets," Putin said.
Also on Monday, Russia's Energy Minister Alexander Novak said that Moscow sees potential to double Russia's coal exports to Asia by 2025.
Russia is increasing its coal production, which this year should exceed 420 million tons and surpass Soviet-era production levels, and expects global demand to remain strong in the next decade, Novak said.
Novak said Russia's coal exports to Asia are seen at around 100 million tons this year.