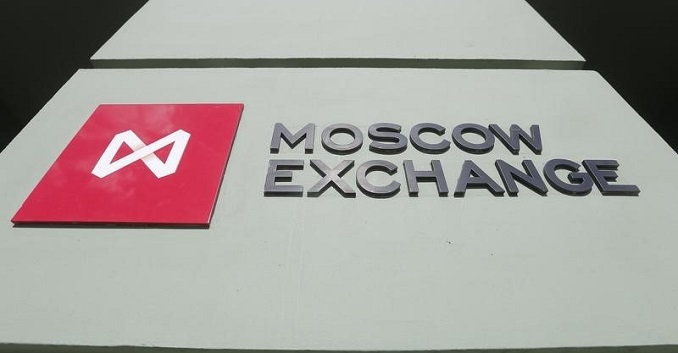 Plans to offer access to the 50 most liquid U.S. shares at the Moscow Stock Exchange were put off on due to a political standoff with the West, the MSE announced on Friday, according to Vedomosti.
Russia is bracing itself for more U.S. sanctions that could hit Russian sovereign debt amid continuous tensions between Moscow and Washington caused by similar measures.
The Moscow Exchange had planned to expand its range of trading tools in the third quarter by offering access to around 50 U.S. companies with the most popular and liquid shares.
"We will keep you posted on this project," Moscow Exchange Chief Executive Alexander Afanasyev said, explaining the delay was as a result of the risks of new penalties that the West is considering imposing on Russia.
Opening the access to U.S. stocks would require "gigantic efforts in explaining all the nuances to investors," said Sergei Shvetsov, first deputy governor at the central bank, speaking at the same conference with Afanasyev.
Investment into foreign shares would have deprived the Russian economy of investment capital, Shvetsov said.
According to the initial plans unveiled in April this year, the Moscow Stock Exchange was to give brokers remote access to shares in 50 Western companies trading on other exchanges by the end of this year.