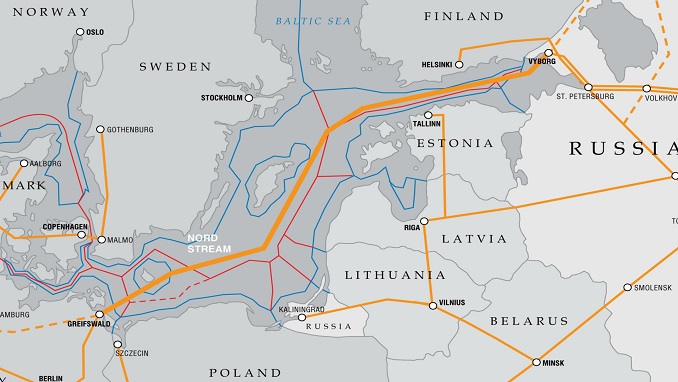 Russian President Vladimir Putin has personally guaranteed that Russia is ready to take over all the funding for the construction of the Nord Stream 2 gas pipeline if Western investors were threatened by U.S. sanctions, Kommersant wrote citing a report by German newspaper Süddeutsche Zeitung.
According to the report, Putin laid out his guarantee during a visit to Germany in August. The controversial project is constructed by Nord Stream 2 AG, a consortium including Russian gas giant Gazprom, but also Western investors, among them – the German consortium Uniper, the French Engie, the Austrian OMV, the British-Dutch Royal Dutch Shell and BASF Group subsidiary Wintershall.
The United States has repeatedly threatened the companies with sanctions if they continue to participate in the construction of the pipeline. Washington says Nord Stream 2 will increase Europe's dependence on Russian gas, while circumventing gas transit countries such as Ukraine, Poland, and the Baltic states.
The U.S. has already taken measures to block the venture. Last year, it adopted the CAATSA (Countering America's Adversaries Through Sanctions Act), which stipulates the possibility of imposing unilateral sanctions on companies that are directly involved in Nord Stream 2. But earlier this month, U.S. President Donald Trump said that he wasn't going to impose sanctions against western companies for the participation in the construction of the gas pipeline.
Last month, the construction of the pipeline was discussed by German Chancellor Angela Merkel and Russian President Vladimir Putin in Berlin. There, Putin reportedly gave guarantees to the German government that Russia would be ready to pay for the Nord Stream-2 project independently, even if western investors left.
At a joint press statement before the talks, Merkel said that Ukraine should remain a participant in the gas transit process to Europe after the launch of the Nord Stream 2.