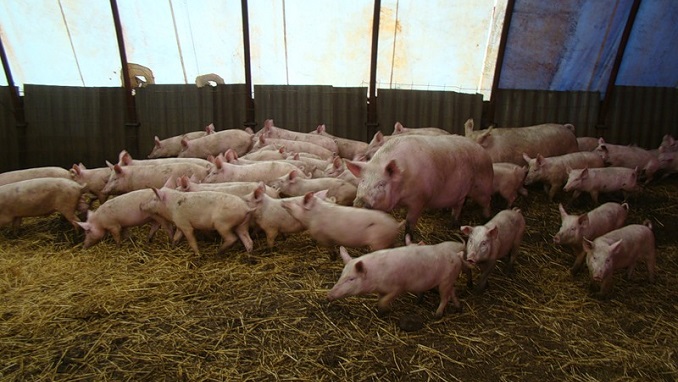 Major Russian meat producers Rusagro and RPBI have reportedly had to cull thousands of pigs following outbreaks of African swine fever (ASF) on their production facilities, despite claiming to have the highest level of biosecurity possible, RIA news agency reports.
The outbreaks, which hit farms in the European region of Russia, were the first reported on commercial pig farms in the country this year.
Rusagro, the third-largest pig producer in Russia, confirmed an outbreak at one of its sow farms in Belgorod Oblast on 16 July. Russian veterinary watchdog Rosselkhoznadzor will cull the entire stock of 12,500 pigs at the farm, but has said it had no idea where the virus originated.
"Industrial pig farms in Belgorod Oblast have the highest level of biosecurity. They were designed to keep standing like fortresses even if the entire territory of our region were to catch fire, said Tatiana Ausheva, director of Rosselkhoznadzor in Belgorod Oblast claimed during a press conference on 19 July.
Aside from advanced protective measures at the farm, regional authorities had also undertaken steps aimed at reducing any risk of ASF coming into commercial facilities from wild boars and smallholdings, Ausheva stressed. So far the investigation has not revealed that any Rusagro employees could be responsible for the outbreak.
The outbreak at an RBPI pig farm, Pravdinskoe Svinovodstvo in Kaliningrad Oblast, was very similar. The farm was the biggest pork production facility in the region and had the highest level of biosecurity, in terms of Russian veterinary standards. It was designed to house 6,200 sows simultaneously and process 190,000 live pigs per year.