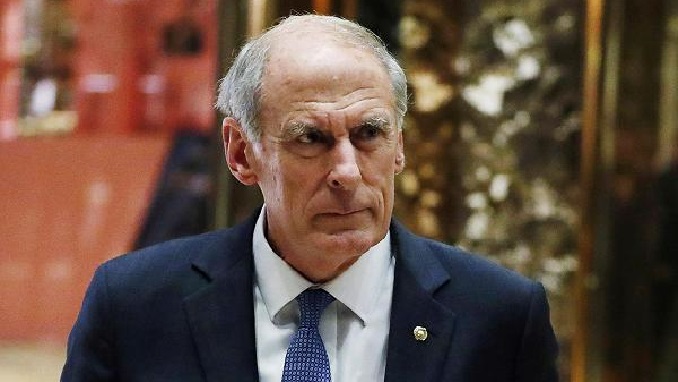 Fresh sanctions against Russia are likely to be unveiled "within a week," and will include measures against the 13 Russians indicted last month in the special counsel's probe of election meddling, the nation's top intelligence official told U.S. senators on Tuesday, The Associated Press reported.
Daniel Coats, Director of National Intelligence, told the Senate Armed Services Committee that Treasury Secretary Steven Mnuchin "very shortly will be bringing out a list of sanctions on those individuals that had been complicit" in the cyber measures described in the charges announced by special counsel Robert Mueller's office, and that the list also would go beyond those 13 names in the indictment.
Coats added that he didn't know what other names would be on Mnuchin's list, though the intelligence agencies had provided the Treasury Department with information on others.
Congress and the White House have been at odds over the Trump administration's refusal so far to implement additional sanctions against Russian officials and entities. Last year, Congress near-unanimously passed a law stepping up mandatory sanctions against Russia's defence, energy, and banking sectors, as well as intelligence, railways, and metals and mining industries.
But the White House never officially designated the targets of those sanctions, concluding in January that the threat of sanctions was by itself enough of a "deterrent."
Last month, Mnuchin said that he would consider applying sanctions against the 13 Russians and three companies Mueller named in an indictment of participants in a Russian-organised online influence campaign to spread discord in the U.S. electorate before the 2016 election.
The indictment prompted a wave of partisan finger-pointing, as Republicans accused the Obama administration of having been too soft on Russia, while Democrats excoriated the Trump administration for not taking decisive steps to punish or repudiate Moscow's efforts to interfere in an American election.
"Why on earth hasn't the administration found anyone to sanction?" Senate Armed Services and Intelligence Committee member Martin Heinrich, a Democrat from New Mexico, asked Coats on Tuesday.
Democrats also pressed Coats to explain why President Donald Trump hadn't authorized the intelligence community to do more to prevent Russian aggression. National Security Agency director Admiral Mike Rogers told senators last week that the president has given him no new authority or capability for that ahead of the midterms.