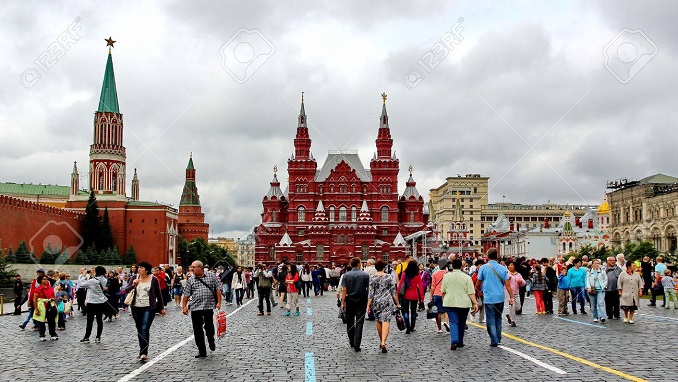 More than 200 companies, among them foreign textile exporters, took part in this year's Heimtextil Russia, the leading international trade fair for home textiles, floor coverings and interior furnishings, held in Moscow last week.
The fair gathers industry professionals from all over the world: manufacturers, importers, distributors, representatives of wholesale and retail trade and contract business, as well as designers and decorators.
National pavilions of Germany, Turkey, China, India, Portugal and Pakistan took part in the show, as well as individual participants from Italy, France, China, Uzbekistan, and Kazakhstan, among other countries.
Six Pakistani companies participated in the fair this year, under the umbrella of the Trade Development Authority of Pakistan (TDAP).
"The fair was really very good and we came to know more about the Russian market. We are happy with the show," said Sikandar Hussain Gilani, marketing manager at Al Rahim Textile.
Vietnamese booths, which are showcasing jackets, jean clothes and sleepwear, attracted many Russian entrepreneurs who came to seek cooperative opportunities on the opening day.
According to Vice Chairman of the Vietnam Textile and Apparel Association (VITAS) Truong Van Cam, this is the third time Vietnamese firms have attended the fair, and it has helped the enterprises get access to potential markets and customers.
"Trade promotion programs have brought back efficiency as many garment and textile firms have secured contracts to export their products through similar fairs," he said.
Some 219 exhibitors from 17 countries and more than 17,600 visitors from around the globe participated in this year's edition of Heimtextil Russia.