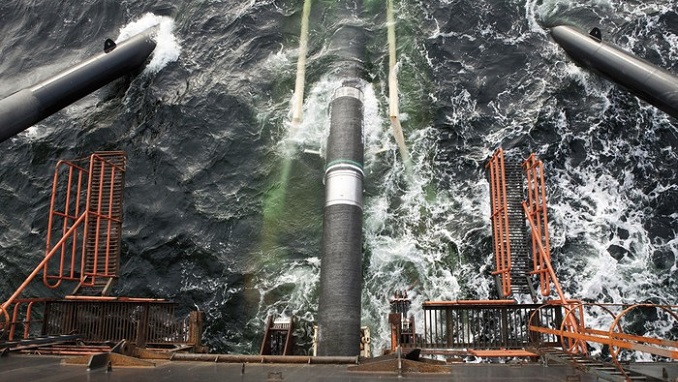 Nord Stream 2 AG announced that the welding and laying of the last pipe of the second line of Nord Stream 2 have been completed. In June 2021, the builders completed the laying of the first of the two gas pipeline strings and Gazprom began filling it with gas.
In September 2018, the laying of a gas pipeline in the Baltic Sea with a length of more than 1,200 km began.
The construction of the highway was scheduled to be completed in December 2019, but US sanctions slowed the project down. As a result, the completion of construction dragged on until September 2021, Russian media informs.
Specialists of the Fortuna pipe-laying barge have welded the last pipe of the second string of the Nord Stream 2 gas pipeline, it follows from the message of Nord Stream 2 AG.
Now the last section of the welded pipeline is being lowered into the sea. "The next step will be to dock the section of the pipeline running from the coast of Germany with the section stretching from the waters of Denmark, in order to bring the pipeline into operation before the end of this year," the project operator said.
The pipeline, which was built by Gazprom for 12 billion euros with loans from European partners, is supposed to double gas supplies from Russia to Germany through the Baltic Sea – it is laid next to the similar Nord Stream pipeline with a capacity of 55 billion cubic meters per year.
In August 2021, a German court refused to exempt Nord Stream 2 from the norms of EU energy laws requiring the separation of gas production and transportation. As a result, Gazprom will only be able to load half of the pipeline's capacity, while the remaining volumes will have to be put up for auction for other gas suppliers.