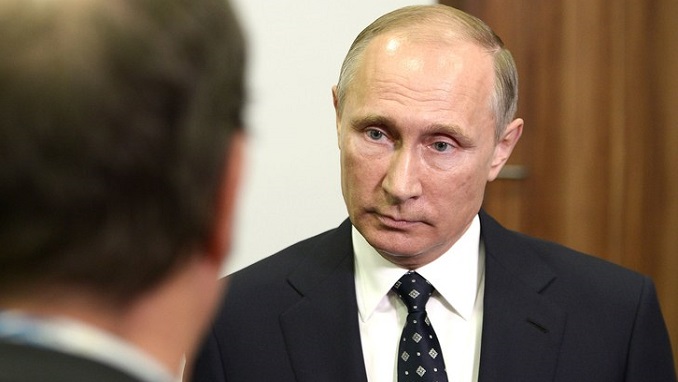 A new bill introduced by two U.S. congresswomen is seeking to instruct the American intelligence community to disclose Russian President Vladimir Putin's finances and report on Kremlin-linked corruption, ABC News reported.
The newly submitted Vladimir Putin Transparency Act instructs the director of national intelligence to report on "assets, investments, bank accounts, other business interests, and relevant beneficial ownership information" on Putin and his family members.
"The best way to assail the power of Putin and his enablers is to go after the illegal and secret financial streams that fund their operations," Florida Representative Valdez Demings said Wednesday.
The Russian leader is constantly accused by critics of amassing a fortune during his 18 years in power as either president or prime minister. Official figures say Putin's income between 2011 and 2016 totaled $675,000, while investigative journalists have found that his family and friends are worth almost $24 billion.
According to the OCCRP report, Putin's inner circle is formed by "a mix of family members, old friends, and friends who became family members," and their most lucrative businesses are either connected to the largely state-controlled oil and gas sector or linked to other state companies.
"Putin and his political allies seek to weaken democracies worldwide by consolidating their political control through unethical means," said the bill's co-sponsor, Republican representative Elise Stefanik. "I am proud to cosponsor this bill which aims to identify Putin and his allies for who they are: nefarious political actors undermining democracies."