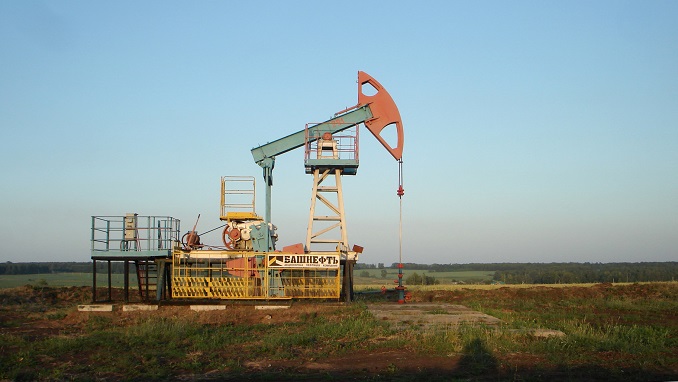 The United States Congress published a new bill which would impose sanctions against Russia on Wednesday, including provisions regarding the country's banks, sovereign debt, shipbuilding, and oil and gas projects, Vedomosti reported.
According to experts, if the bill is approved, Russia will not be able to produce as much oil as it does now. Russian oil producers will be barred from buying, renting or acquiring goods, services, technologies and financing, used for producing oil to the tune of more than $1 million or $5 million annually. The sanctions won't target current projects, and the list of banned goods and services will be unveiled within 90 days after the bill is adopted, the report said.
In 2017, Russia accounted for 11% of production and 13% of oil exports worldwide. In 2014, the EU and U.S. slapped similar sanctions on Moscow, but they covered only those projects on the Arctic shelf, deep-water projects and deposits with hard-to-reach reserves. Those sanctions seriously harmed the oil sector, a source from a major oil company told the business newspaper. But the new restrictions won't have the same devastating effect since Russia has managed to replace critically important production technologies on the ground.
"As far as the other cases go, we are working on the issue," the source said.
"Oil companies have adapted to U.S. sanctions and now they (the restrictions) are not affecting the oil sector," a representative from the Energy Ministry said, voicing confidence that the new package of restrictive measures won't be harmful.
Meanwhile, experts gave gloomy predictions. According to Denis Frolov, partner at law firm BMS, the bill puts Russia's oil sector in jeopardy, although a lot depends on the interpretation. Right now, the sanctions can refer to everything ranging from software to equipment and pipelines, the analyst said.
Moody's Russia Vice President Denis Perevezentsev said that unlike the 2014 sanctions, the new measures will target all Russian oil projects, and this will affect production, told the paper. "This may lead to technological inadequacy, growing spending and complicated development and replacement of reserves in the mid-term and long-term positions," he said.