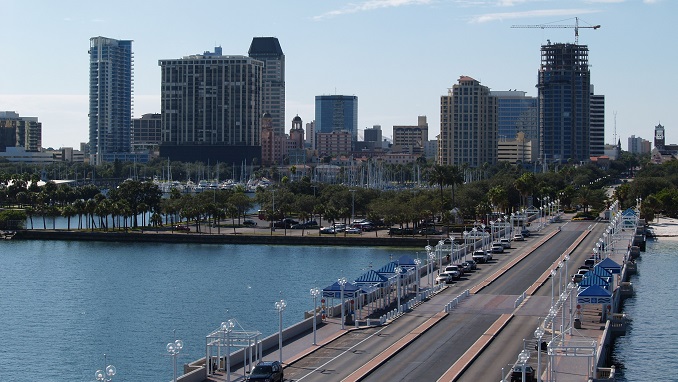 The 5th International Business Forum "Arctic: Territory of Dialogue" will be held in Russia's St. Petersburg on April 9 and 10, with President Vladimir Putin attending, the Roscongress Foundation, which organizes the event, told Russian media.
"The main theme of the upcoming Forum is 'The Arctic. An Ocean of Opportunities'," the organizers said in a press release.
"The business program will consist of three sections: 'Coastal Territories', 'The Open Ocean', and 'Sustainable Development'. The central event will be the plenary session attended by Russian President Vladimir Putin," Roscongress said.
According to the president's Advisor Anton Kobyakov, the event's program will cover the entire spectrum of the Arctic regions' development.
"Experts invited to take part in the Forum's sessions and discussions will devote attention to both the current state of affairs and the immediate prospects for using these territories to develop industry, energy, construction, shipping, tourism, education, research, and other sectors," the press service quoted him as saying. "I am certain that the topics raised at this international discussion platform will provide an impetus for the further development of the Arctic and the full use of the enormous opportunities offered by this region."
Russian Presidential Aide Igor Levitin told the forum organizers' meeting on Friday about the importance of inviting representatives of the Indian government and businesses to participate in the event "to discuss issues concerning development of trade and economic relations on an international scale as a part of the project to develop the North-South International Transport Corridor," the press release reads.
The United Shipbuilding Corporation (USC) will participate in the forum. "The Corporation and its enterprises traditionally take part in the 'Arctic: Territory of Dialogue' Forum," USC's President Alexey Rakhmanov said. "The Forum is not only an opportunity for a business dialogue, but also a platform for drawing attention to key aspects of the development of the shipbuilding industry in Russia."
The first International Arctic Forum – Arctic: Territory of Dialogue took place in 2010, and later on it was organized in 2011, 2013 and 2017.