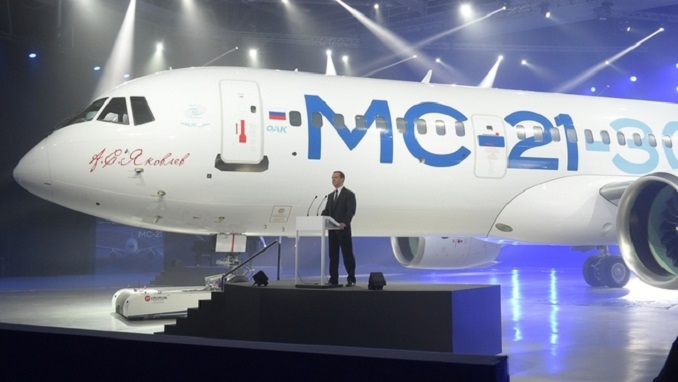 Russia's Irkut Corporation, the maker of the new MC-21 narrow-body passenger plane, has signed an agreement of intent for the supply of the aircraft with Russian airline Yakutia and Kazakhstan's Bek Air, RBC reported citing the general director of Irkut and the president of Sukhoi Civil Aircraft, Ravil Khakimov.
According to Khakimov, the agreement with Yakutia refers to the supply of five MC-21 aircraft, and the agreement with Bek Air – about ten airliners. The general director of Irkut explained that in six years the corporation intends to produce 72 aircraft per year.
The chief designer of the MC-21 Oleg Demchenko explained to RBC that negotiations on the supply of the MC-21 are currently underway with many countries in Asia, including China.
In total, the Irkut MC-21 received 20 new commitments at the MAKS 2019 Air Show, which is taking place this week in Zhukovsky near Moscow. The customer for another five aircraft was not disclosed. The total number of MC-21 commitments now stands at 170, while firm orders remain at 175 aircraft, Irkut's CEO said.