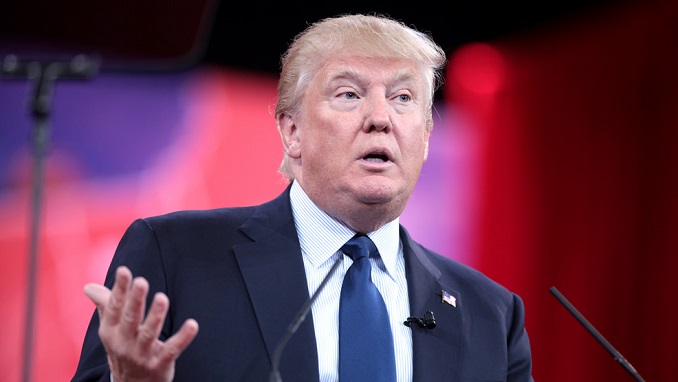 The latest diplomatic expulsions have left Russia and the West with little capacity for more such largely symbolic measures, setting the stage for less predictable forms of escalation as the rift between the two sides grows, analysts say.
"There is still room for more battles in this diplomatic war, but it won't remain a diplomatic war for much longer," Fyodor Lukyanov, who heads a Kremlin advisory body on foreign and defense policy, told the Wall Street Journal.
According to the New York Times, some senior administration officials, hoping to persuade President Donald Trump to change his approach, are pressing for more aggressive action toward Russia.
Hundreds of diplomats in Washington, Moscow and European capitals packing their bags as the tensions stemming from the poisoning of a former Russian spy living in Britain have worsened. On Saturday, Russia announced it is expelling four German diplomats in response to a similar move form Berlin.
The Trump team, meanwhile, is considering additional sanctions and other measures against Russia. But while aides say the president has become convinced Russia is dangerous, he has refused to embrace a tougher public posture himself.
Trump has emphasized the importance of dialogue with Russia and its president, Vladimir Putin, yet the departure of so many diplomats expelled from Russia and the U.S. will make it that much harder to maintain a semblance of normal relations. Cooperation in areas as varied as agriculture, counterterrorism, military affairs and space exploration could diminish, as could private travel and business dealings.
Russia's ambassador in Washington lamented Friday that no one would meet with him, and his embassy complained that Russian diplomats were being harassed by U.S. intelligence agencies eager to recruit them. "I don't remember such bad shape of our relations," Anatoly Antonov, the Russian ambassador to Washington, told NBC's "Today" show.
Since his arrival last year in Washington, Antonov said he had invited U.S. officials to his residence only to be repeatedly rebuffed. "If they are scared, I said, 'Come on, we can meet in a restaurant and to discuss all outstanding issues,' " he said. "It was four or five months ago. And I got answer: silent."
The Pentagon said it had gotten no notice of a test of a new intercontinental ballistic missile conducted by Russia and announced Friday, a lack of communication that experts worry could lead to miscalculation.
U.S. officials said a shift in the administration's approach has been building. Secretary of State Rex Tillerson, whose last official day is Saturday, had come to the conclusion before Trump fired him this month that a year of attempting to cooperate had not yielded much success, according to people familiar with his thinking. As a result, they said, Tillerson had begun mapping a tougher policy toward Russia and found agreement in the White House.
The administration began taking a more robust approach, publicly blaming Russia for an attack on computers in Ukraine and elsewhere, accusing Moscow of trying to break into the U.S. power grid and imposing sanctions over Russia's interference in the 2016 U.S. presidential election.
Tillerson's designated successor, Mike Pompeo, and the incoming national-security adviser, John R. Bolton, are both considered even more hawkish on Russia.