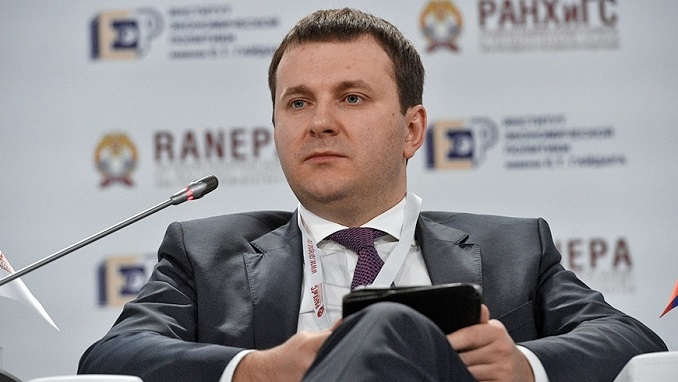 Russian Economy Minister Maxim Oreshkin said on Saturday that the Bank of Russia's new inflation forecast of 4.2%-4.7% for 2019 seems too high, TASS reported.
The central bank on Friday lowered its inflation forecast for this year from a previous range of 4.7%-5.2%, while cutting its main interest rate to 7.50% from 7.75%.
The economy ministry expects the annual inflation rate to be below 4% by the end of the year, Oreshkin said on Thursday.
"We have inflation, and we have already said that, the forecast is different – we see inflation below 4% this year. Colleagues from the Central Bank have adjusted their forecast, but, in our opinion, it is still too high," Oreshkin told reporters.
The Bank of Russia said that annual inflation growth has continued to slow down.
"In May, households' inflation expectations and business price expectations did not materially change and remain elevated. Economic growth in the first half of 2019 is lower than the Bank of Russia's expectations. Short-term pro-inflationary risks have abated compared to March," the regulator said on Friday, explaining its decision to cut the inflation forecast.
"The revised forecast takes into account the completion of the VAT increase pass-through to prices (including the influence of secondary effects) and the preservation of relatively favorable external conditions and moderate dynamics of domestic demand. Moving on, according to the Bank of Russia's forecast, annual inflation will stay close to 4%," the regulator said.
The Bank of Russia also lowered its GDP growth forecast for 2019 from 1.2-1.7% to 1.0-1.5%. But it admits the possibility of higher economic growth rates in the coming years as the government's national projects are implemented.