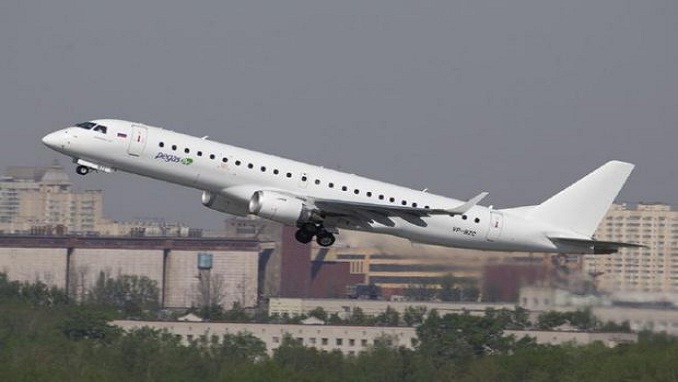 Russian airline and tour operator Pegas Fly, which is the commercial brand name of Ikar Airlines, is preparing to launch scheduled flights to and from the country's Far East region, Rusaviainsider.com reports.
The company recently bought Embraer 190 regional aircraft, which were originally to be based at Zhukovsky airport near Moscow. But Pegas Fly has now opted to station two of the type at Khabarovsk airport thus challenging rival carriers Aurora Airlines and S7 Airlines in the region. The Russian government is currently pushing ahead with its effort to provide affordable direct travel in Russia's Far East by subsidising airlines operating there.
Pegas Fly has already begun selling tickets on five far eastern routes from Khabarovsk: to Vladivostok, Petropavlovsk, Yuzhno-Sakhalinsk, Magadan and Irkutsk, with the first Vladivostok flight of the 110-seat all-economy E190s starting on the 27th of October.
Khabarovsk airport is also one of three main base airports for Aurora Airlines, the smallest of Aeroflot Group's four subsidiaries, which also operates in Vladivostok and Yuzhno-Sakhalinsk. Aurora has the most extensive network in the Russian far eastern region, serving both domestic and international destinations.
S7 Airlines, Russia's largest privately-owned carrier, also has a strong presence at Khabarovsk airport from which the airline operates non-stop flights to Novosibirsk, Vladivostok and Tokyo and is preparing to launch a direct connection with Bangkok utilising its Airbus A320neo aircraft from November of this year.
During the first seven months of 2019, the Krasnoyarsk-headquartered Pegas Fly served more than 1.3 million passengers, up 26 per cent year-on-year. In doing so, the airline moved up to 11th place in the ranking of Russian air carriers by passenger numbers.
In addition to the six Embraer E190s, Pegas Fly operates two B737-900s, two B737-800s and five wide-bodied Boeing 767-300s.