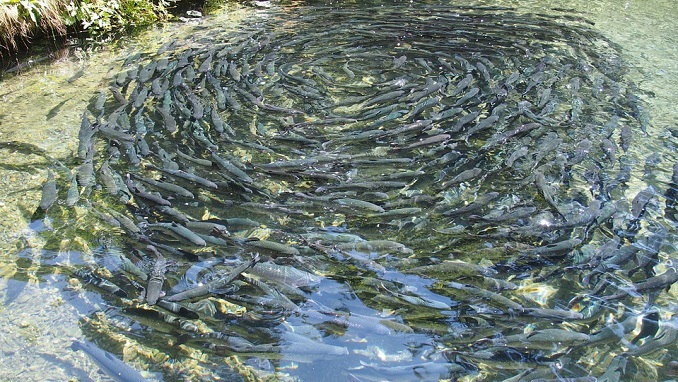 Restrictions on fishing by non-Russian companies in the country's waters, imposed by federal law, could soon be dropped, Seafood Source reports.
Speaking at the recently held Global Fishery Forum in St. Petersburg, the head of Russia's Federal Fisheries Agency Ilya Shestakov suggested potentially changing federal laws to allow foreign companies into Russia's fishing industry.
The comments came amid growing criticism by industry players over crab quota auctions introduced by the government and signed into law by President Vladimir Putin earlier this year.
In accordance with a 2008 federal law on foreign investments, the country's fishing industry has been deemed of strategic importance to the national economy and national security, meaning any acquisition of a stake in a Russian fishery by a non-Russian company is subject to a government commission's approval.
The participants in the panel, which was focused on increasing the industry's capitalization, included owners and managers of several large fishing companies, and the chairs of various industry associations. During the event, Shestakov turned the conversation to the presence of foreign companies in the Russian seafood sector. He proposed the government should consider whether it's worth continuing to keep non-Russian fisheries at a bureaucratic distance from national fishing resources.
"Why don't we let them in, or let them in only by an approval of a government commission? Foreign companies face no restrictions in the agriculture segment as well as in fish processing, so why do they in fishing?" he asked. "Is there any threat to national security if we allowed foreign companies to buy quotas to fish?"
The presence of international companies in Russian waters would enhance the industry's capitalization, Shestakov said, adding that the idea could be discussed.
That represents the first time the idea of relaxing the restrictions on foreign presence in the industry has been voiced, and comes at a time of high tensions between Russia and several other global powers. In response to sanctions imposed by the E.U. and the U.S., Russia has imposed an embargo which nearly eliminated Western food exports to Russia.