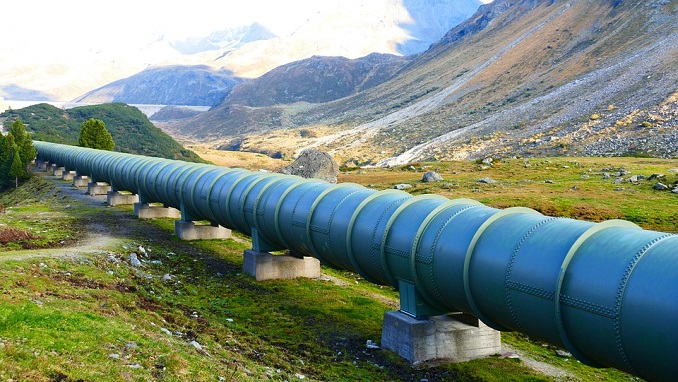 Polish authorities аrе not happy with the current price paid by Russian state energy major Gazprom for gas transportation across the country and said they would seek to increase it after the expiry of the current contract, Izvestia reported.
Piotr Naimski, a Polish official in charge of energy security, said every year the country pumps about 30 billion cubic meters of gas to Germany through its section of the gas pipeline, and maintaining the transit of such an amount of raw materials is "a matter of business."
Poland currently receives 21 million zlotys ($5.4 million) for the Russian gas transit and such fee is "actually equal to zero," the official is quoted as saying. Gazprom should pay the market price for its gas transit, Naimski noted.
In June, the official said the authorities of Poland will continue carrying gas on the auction basis, expecting Gazprom to show interest in such infrastructure.
He noted that the contract for the transit of Russian gas over Poland through the Yamal pipeline expires in May 2020.
The Yamal-Europe gas pipeline is laid across territories of Russia, Belarus, Poland and Germany, connecting gas fields in West Siberia with end consumers in West Europe.
Poland is one of the biggest opponents of Gazprom's planned Nord Stream 2 pipeline, which will pump Russian gas straight to Germany and Western Europe, bypassing transit states and depriving them of valuable fees for the passage of the fuel over their territories.