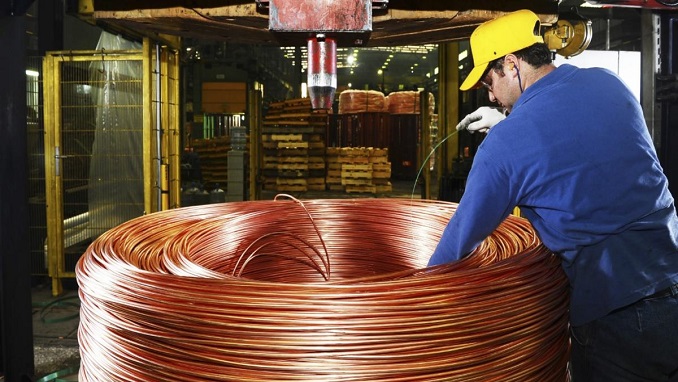 Copper prices dropped on Tuesday as increasing coronavirus cases bolstered the dollar and raised uncertainty on the pace with which some countries could recover, while the metal's abundant supply further weakened its attractiveness, Economic Times reported.
After plunging as low as $9,236 per ton, three-month copper on the London Metal Exchange fell 0.3 percent to $9,352 per ton by 1651 GMT. This was the metal's fourth session of losses in a row.
The governing Communist Party of China, the world's largest metals consumer, is celebrating its centennial this week and might unveil steps to stimulate domestic demand and consumption, according to Gianclaudio Torlizzi, partner at T-Commodity consultancy.
Rising coronavirus infections bolstered the currency, making dollar-denominated assets like copper less appealing to international buyers.
Copper prices have fallen 13 percent since reaching a high of $10,747.50 a ton in May, after the U.S. Federal Reserve surprised the market with a hawkish stance.
Meanwhile, supply concerns in Russia and falling stockpiles lifted aluminum prices, while lead prices reached their highest level since July 2018.
Russia is contemplating additional tariffs on steel, nickel, aluminum, and copper exports.
On the London Metal Exchange, three-month aluminium climbed 1.9 percent to $2,537 a ton, while lead rose 3% to $2,299.