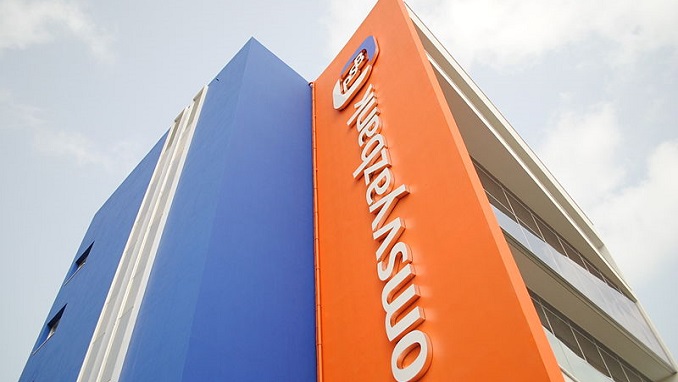 One of Russia's biggest banks, Promsvyazbank (PSB), which was taken over by the Central Bank this year, is facing lawsuits from shareholders in Moscow, London, and New York claiming the owners, brothers Alexey and Dmitry Ananyev, defrauded them of $200 million, Forbes writes in an analysis of the bank's rise and decline.
According to a claim by investors filed in a New York court, the Ananyev brothers were using the American banking system, law firms, and dollars in their transactions, and the case could shed light on an illicit flow of Russian money through the U.S. to offshore zones like Cyprus and the Cayman Islands.
The claim was filed in the New York Southern District Court under Section 1782 of Title 28 of the United States Code – a federal statute that allows a litigant to a legal proceeding outside the United States to apply to an American court to obtain evidence for use in a non-U.S. proceeding.
The investors are hoping that the involvement of U.S. banks, and U.S. law firm White & Case, also mentioned in the court filing, will give prosecutors a reason to look into Ananyev's business dealings with American banks. Even though the deal involved Russians, U.S. banks involvement can make this an international problem for PSB's owners, Forbes writes.
One Moscow investor with knowledge of PSB who could not be quoted on the record told Forbes he thinks the Bank of Russia was something of "an accidental accomplice," in the trade-swap fraud, failing to prevent hundreds of millions of dollars from being moved overseas, including into Russia's preferred tax haven of Cyprus and Cayman a day before the government takeover in December 2017.
Meanwhile, in a blow to PSB's investors, the English Commercial Court ruled in August against a July 13 request by another claimant represented by Withers Worldwide in London and NSP Law in Russia to freeze the brothers' assets. Claimants were ordered to pay Ananyev's legal fees estimated in the hundreds of thousands of dollars. The judgment has not been made public at this time.
"In these once liquid, publicly traded banks on the Moscow Stock Exchange, blow-ups at PSB, Otkritie, and B&N are a bit like watching heroes fall. These were the guys who were taking Russia out of state-run finance and into a Western model of banking and equity ownership. Instead, they have contributed to a loss of faith in a Russian banking system now in full retreat and returning to state control," Forbes writes.