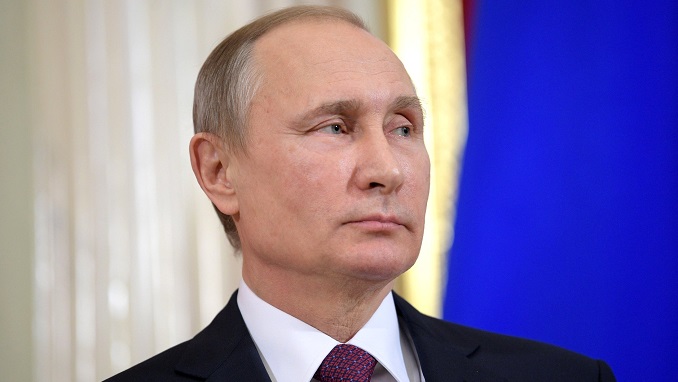 Russian President Vladimir Putin on Thursday held his annual televised press conference, using the event to hail another year of economic growth for the country after a previous period of stagnation, RFE/RL reports.
Summing up the year's results, Putin said Russia's gross domestic product (GDP) is set to grow by 1.8% this year, while industrial output has grown faster at 3%. The Russian president also noted that the nation's hard currency reserves have increased from $432 billion at the start of the year to $464 billion now.
The positive statistics follow a difficult period in recent years when Russia's economy has suffered a combined blow of low oil prices and Western sanctions. GDP growth last year was only 1.5% following a two-year recession.
He repeated his calls for a "breakthrough" that would bolster the economy and improve living standards, saying that Russia needs a "new technological foundation" and must "concentrate its resources" and use them effectively.
"It is hardly possible to ensure GDP growth rates required for a breakthrough unless the economic structure is changed. Currently, that is the target of national projects, with huge funds to be earmarked to change the structure, make it innovation-based. That is what the government expects. If that happens growth rates will rise, and other development prospects will appear," Putin said, according to state-run news agency TASS.
Asked how a breakthrough is possible when annual GDP growth is not expected to exceed 2% any time soon and former Finance Minister Aleksei Kudrin has said it is mired in "stagnation," Putin blamed external factors for some of the troubles.
Russia must break into a "new economic league" in terms of size and quality, he said, adding that "if we don't set ambitious goals, nothing will be achieved."
The Kremlin said a record number of journalists — 1,702 — were accredited to cover Putin's 14th such press conference as president.