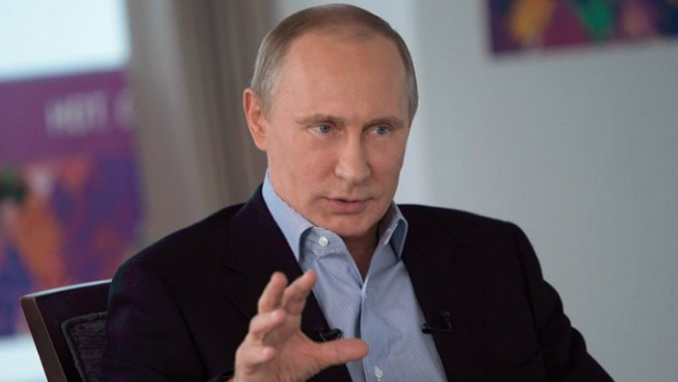 Russian President Vladimir Putin said he aims to cut his country's "unacceptable" poverty rate in half over the next six years, in a state of the nation address on Thursday, CNBC reported.
"(We should) at least halve the poverty rate in the next six years," Putin said, adding that 20 million Russians currently live below the poverty line compared to 42 million in 2000.
The Russian leader used to the address to outline policy for a widely anticipated new six-year term in the Kremlin following March 18 presidential elections.
Putin, who has led the country for the last 18 years, focused on domestic issues in the speech before members of Parliament, saying that the coming years will be "decisive" for Russia.
"The well-being of Russia and the well-being of our citizens must be the foundation of everything, and it is in this area that we must make a breakthrough," Putin said.
He called for a technological push to improve Russia's living standards and economy.
"Lagging behind in technology is the main threat and our main enemy," Putin said. "To move forward and dynamically develop, we need to expand liberties in all spheres," he added.
Against a backdrop of weak opposition in Russia and allegations of ongoing harassment of his political opponents, Putin is expected to win the election comfortably and enter the fourth term of leadership.
With topics covering maternity pay, hospital improvement and childcare as well as urban development and education, affordable housing and reducing mortgage rates, on top of job creation, the wide-ranging speech seemed to be designed to appeal to voters ahead of the election.
He pledged that the state would spend 3.4 trillion rubles ($60.07 billion) to support families and demographic growth in the next six years. He also promised to spend 5 percent of gross domestic product (GDP) on health care and said the country must spend 11 trillion rubles ($194.32 billion) on road infrastructure.
Russia should aim to be in the world's top five economies and to increase its GDP per capita by 1.5 percent in the next ten years, he added, to applause from lawmakers.