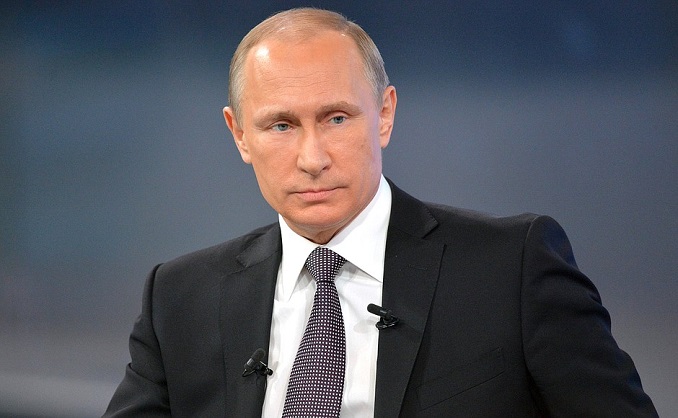 Russian President Vladimir Putin and his Belarusian counterpart Alexander Lukashenko have agreed to set up a single market mechanism based on the same principles as the European Union (EU), The Moscow Times reported.
The news came after a top diplomat told Russian media that the two leaders signed off on a single parliament and merged many aspects of the two economies.
"The presidents admitted that the objectives set [in the 1999 Union Treaty] are ambitious and they should not need to be changed. These are the following: a shift to unified tax legislation, the creation of common oil, gas and electricity markets, establishing a single parliament and government with certain powers, when independent Russia and Belarus delegate certain functions which shall be performed to the upper instance. Such challenge is now being dealt," Belarusian Ambassador to Russia Uladzimir Syamashka said in an interview with local media.
According to the diplomat, 20 of 31 roadmaps for deeper integration have been endorsed.
The potential merger of some aspects of government and the two economies is a controversial topic. Some have speculated that Putin is keen to politically merge the two countries as a way of dodging the constitutional two-term cap on his presidency. If a new country is formed out of a merged Russia and Belarus then it will require an expanded constitution and negate Putin's term limit.
The merger between Belarus and Russia is also politically popular with the Russian population and is a trope that has been regularly rolled out during Russian elections since former President Boris Yeltsin's day.
But there is also a serious economic logic behind bringing the two countries closer together, both economically and politically, bne Intellinews wrote. Belarus and Russia are already joined in the Eurasia Economic Union (EEU), an economic single market modelled on the EU that is supposed to create a borderless single market with free travel for goods, labor and capital.
Belarus is keen on closer economic integration as that will improve its access to the large and rich Russian market. For his part Putin's long-term economic goal is to create a more unified EEU with similar rules to the EU in preparation for a merger, or at least partnership deal, with the EU that will create a single market from "Lisbon to Vladivostok". Both French President Emmanuel Macron and German Chancellor Angela Merkel have used this phrase in a sop to Putin during negotiations with Russia over a variety of problems in recent years, the news outlet wrote.