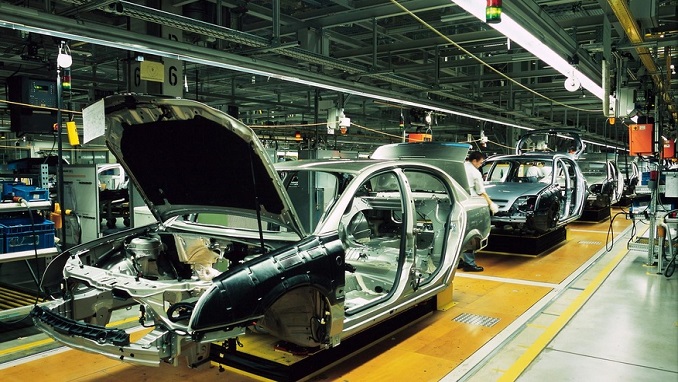 Russian analysts are baffled as the country's manufacturing PMI according to IHS Markit dropped to 45.6 in November, its lowest value in over a decade, bne Intellinews writes.
The latest plunge comes after an already low 47.2 in October. Values below 50 represent a contraction in the sector. The Bank of Russia (CBR) may cut rates next week as a result, but Alexander Isakov, chief economist at VTB Capital, argues it is unlikely.
"November's PMI in Manufacturing for Russia was reported at 45.6. Not only is that below our forecast of 49.5 and the lowest estimate in the Bloomberg survey (47.8), it is also lower than the most recent print of 47.2 and indeed all of the reported values since May 2009," reports Isakov. "How unusual is this data surprise? Highly unusual."
Russia's economy has been underperforming as the Kremlin grapples with launching its 12 national projects that have got off to a slow start. Political uncertainty, high-interest rates and a VAT tax hike at the start of this year have also weighed on growth. At the start of 2019 the government was predicting growth of more than 2% but as the year progressed the forecast was constantly downgraded and currently Russia's economy is expected to end this year with about 1% growth.
 "But how informative is the PMI in Manufacturing regarding actual activity in the manufacturing sector?" asks Isakov. "Recently Anatoly Shal ran a 'horse race', comparing the predictive power of a host of manufacturing's leading indicators. He concluded that PMI used to be a good proxy but that "since the GFC, the OECD survey appears to have been more efficient in capturing the dynamics of manufacturing."
Some have questioned the accuracy of the PMI before, pointing to its limited sample size. Markit polls business owners each month and collates their answers into its index. The result is a forward-looking index number and in general the results have mirrored those of industrial production results produced by Rosstat fairly well, but the two diverge on occasion.