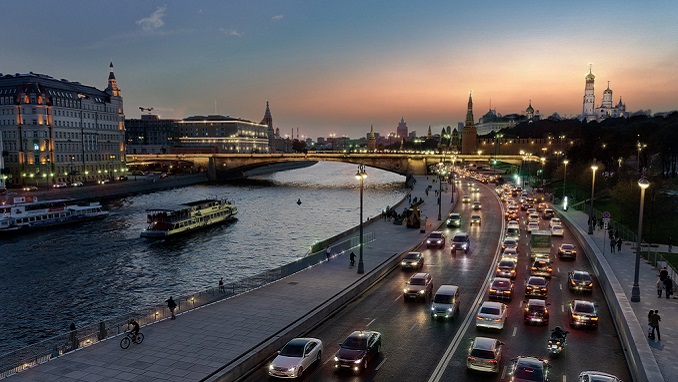 Russia's projects are finally underway after delays but experts still don't believe that President Putin's ambitious plan to revive Russia's economy will bear fruit anytime soon, bne Intellinews writes.
The government plans to spend the equivalent of a quarter of the value of the country's whole economy (in 2018) on the 12 national projects, injecting an additional 4% of GDP in spending each year. The lion's share of investment will go into building roads.
However, experts remain sceptical of the plan, mainly because of its slow start and the fact that actual planned spending is about a fifth of what is needed to bring the quality of Russia's economy up to the standard of developed markets. Moreover, it seems that the Kremlin has bitten off more than it can chew: VTB Capital's (VTBC) chief economist Alexander Isakov said in a report that most of the deadlines are likely to be missed.
"In order to improve the probability of achieving most of its targets, the government might need to increase the volume of allocated resources from its current level of 25.6 trillion ($400 billion)," said Isakov. However, in a separate report VTB also said that the bulk of the infrastructure spending will go on roads and there the program is not so far behind and can catch up over the next two years. But even if the deadlines are missed, the investment itself is expected to have "a major positive effect and bring Russia's infrastructure up to the level of Malaysia, if not that of Germany," VTB said.
Investment into roads will take up the largest part of infrastructure spending and should have the greatest beneficial effect on the economy. Just under half (45%) of all the spending will go on infrastructure and two thirds (63%) of that part of the spending will go on roads alone, with the rest spent on waterways (14%) and railways (20%), plus a little bit (2%) to upgrade airports.
Analysts believe that the spending will add about 1% compound average growth rate (CAGR) to Russia's GDP growth on top of the current expectations for 1-2% growth a year, which is capped by Russia's structural constraints.
The almost $177 billion earmarked for investment into infrastructure is equivalent to 11% of GDP – an enormous sum – but actually it is about a fifth of the estimated $1 trillion Russia needs to spend to bring its infrastructure up to the standard of a western developed economy.
"According to the WEF Global Competitiveness Report, based on average of selected country's data, a 1 point increase in the overall infrastructure quality index requires investment of an extra 2.4-2.8% of GDP. As such, the infrastructure part of Russian national projects would lead to four to five points improvement of index and shift Russia closer to Malaysia," VTB said in a report. "In order to reach the group of leading economies, Russia needs to add another 15 points to the infrastructure quality index, and as such to invest about $1 trillion (including maintenance) in its infrastructure."