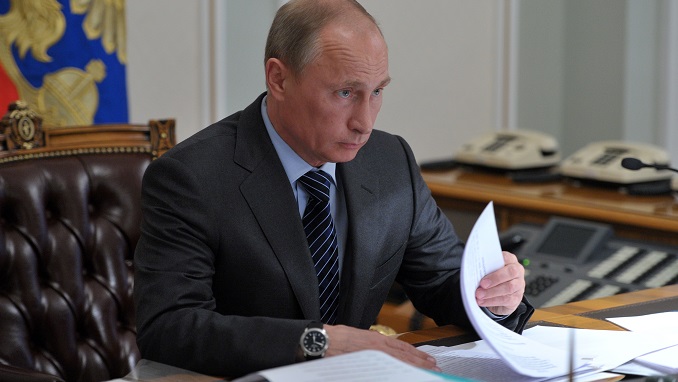 After a three-month debate and protests across Russia, President Vladimir Putin has announced he has softened a controversial pension reform, saying the retirement age for women should be increased by five years instead of eight, the BBC reports.
The government's proposal to raise the retirement age for men and women sparked widespread anger across Russia and undermined Putin's popularity after it was announced in June, with critics accusing Putin of trying to force the reform while the soccer World Cup was held in Russia.
Parliament has given preliminary backing to a plan to raise the retirement age to 63 for women and to 65 for men. Currently, the retirement age is 55 for women and 60 for men. However, Putin said in his televised address on August 29 to the nation that the bill will soon be amended to limit the rise of the state pension age for women to 60.
"The bill raises the retirement age for women by eight years, to 63, while the retirement age for men is raised by five years. Of course, that won't do. This is wrong," Putin said.
Putin also said that women with three children will have the right to receive a state pension at the age of 57. He set the age at 56 and 50 for women with four and at least five children, respectively. The Russian president said the reform was necessary due to the country's serious demographic challenges.
"For the budget until 2024, the proposed retirement age, for example, 60 for women or 63 for men, is of little importance," Yuri Gorlin, Deputy Director of the Institute for Social Analysis and Forecasting at the Russian Academy of National Economy and Public Administration, told Vedomosti.
"All the money saved will be spent on pension hikes. If inflation increases or the economy slows down, more funds will be required from the federal budget," he noted.
According to says political scientist Yevgeny Minchenko, it is logical for Putin to want to close the chapter on increasing the retirement age.
"The first round of promoting the reform, which occurred prior to that, was clearly not enough. Then came the president's first "psychotherapeutic" speech highlighting the need for public discussion. It culminated in public hearings in the lower house of parliament, and now Putin will sum up its results. This will happen just after the end of the regional election campaign, in which the United Russia will be seen as a political force, which worked towards minimizing the damage," the expert concluded.