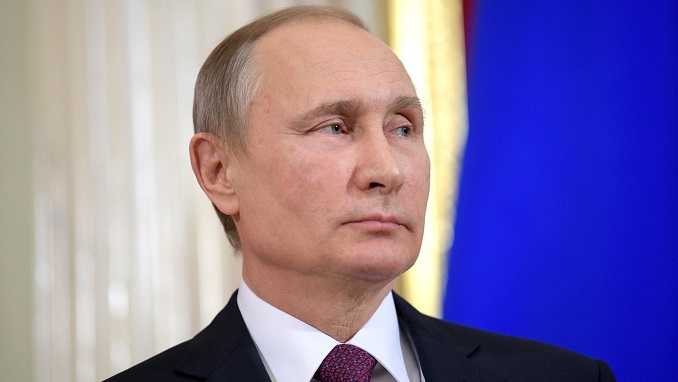 Speaking only a month after the arrest of American investor Michael Calvey sent shockwaves through business circles, Russian President Vladimir Putin told prosecutors on Tuesday to step up legal protection for entrepreneurs, AFP reports.
Putin said the Kremlin wanted "more effective defense of the rights of business owners, with a view to improving the business climate."
"This is extremely important, so we can make up for restrictions (sanctions) from the outside with an improved quality of work within the country," he added.
The arrest and detention of Calvey, the founder of multi-billion-dollar investment fund Baring Vostok, shocked Western business circles, who warned it could discourage the foreign investment Russia's economy badly needs.
Prosecutors opened a fraud investigation into Calvey and several of his colleagues' charges that the U.S. businessman strenuously denies. Baring Vostok said the charges were related to a dispute over a Russian bank in which Calvey has shares.
In an interview with Russian tabloid Moskovsky Komsomolets published on Tuesday, Calvey said he wants to steer away from the politicization of his detention.
"I don't want to politicize this story and try to distance myself from everything that could lead to that," Calvey told the publication.
Prosecutors have charged Calvey with 2.5 billion rubles ($38.8 million) in fraud along with three other executives from the Baring Vostok private equity group he founded.
Calvey said the authorities have denied his relatives phone calls or visitation rights and failed to deliver letters to and from his wife during his time in detention. Nonetheless, he vowed to continue investing in Russian companies despite the jailing that he criticized as "unfair."