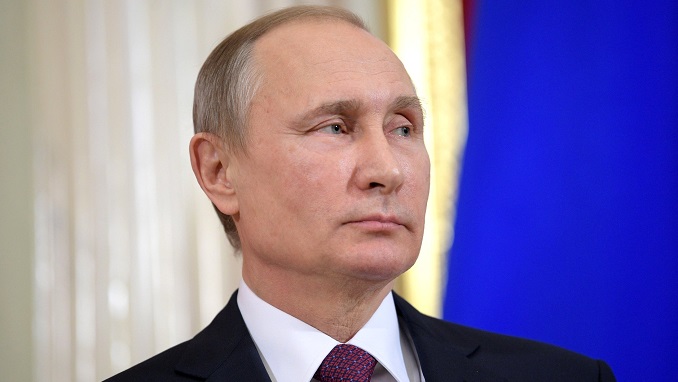 The former wife of Russia's President Vladimir Putin's, Lyudmila Putina, is a co-owner of Cyprus-registered microlender CarMoney, a major player in Russia's microfinancing market, according to a report by the website Sobesednik.
The outlet says Lyudmila Shkrebneva (Putina's maiden name) owns the company InteriorServices, which in turn owns a firm called Meridian. In 2018, she reportedly acquired a 7% share in the Cyprus offshore company Carmoney CY LTD, which owns CarMoney.
Data from the Spark-Interfax database of companies shows a woman with Putina's full maiden name does in fact own InteriorServices and through it Meridian, but investigative website Meduza said it could find no information linking Meridian to Carmoney CY LTD.
According to credit rating agency Expert RA, CarMoney's microloan portfolio in the first half of 2019 was the industry's sixth largest in Russia, totaling 2.6 billion rubles ($40.8 million) — an increase of 30 percent over the preceding year.
In 2017, journalists from the Organized Crime and Corruption Reporting Project (OCCRP) wrote that Putina had married millionaire Arthur Ocheretny, who heads a non-profit foundation to which she has close ties.
According to the OCCRP report, Ocheretny owns a villa on the Atlantic coast in France worth more than $5.5 million— in roughly the same area where the family of Katerina Tikhonova, Putin's alleged daughter, also owns real estate.
Vladimir Putin became the first leader in the history of Russia to have a public divorce, though there continues to be no reliable information about his private life — unlike his ex-wife's life. In January 2016, Sobesednik discovered that an apartment the Putin family owned since 1995 was transferred in July 2015 to Lyudmila Alexandrovna Ocheretnaya — a woman with the same name, patronymic, birthday, and place of birth as Lyudmila Shkrebneva-Putina.