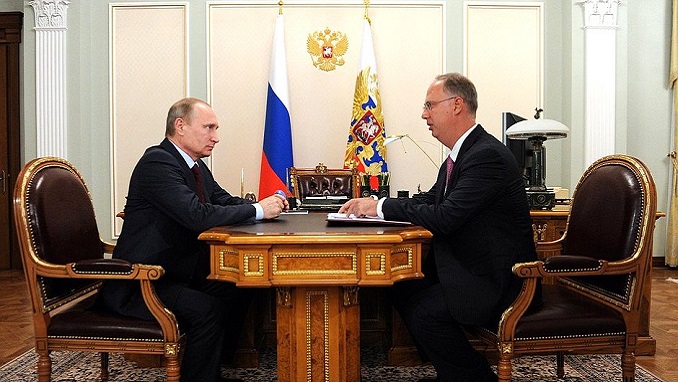 The Russian Direct Investment Fund (RDIF) and the Ministry of Economic Development are considering the creation of two closed-end investment funds in order to attract Russian businesses and individual market players, two federal officials have told Vedomosti.
The plan is to establish a mechanism to attract funds not so much into the government's National Projects as into the economy in general, one of the officials said. It will create an opportunity to attract funds from the public, the other source pointed out, adding that the RDIF had so far worked only with major investors and investment funds.
Debates over the possibility of using the RDIF to attract Russian investment without foreign involvement have been going on for a long time, the newspaper's source noted. The RDIF is capable of making investment without engaging foreign investors in case the money is provided to companies focused on import substitution and the projects in question have the support of at least another development institution, RDIF'shead General Kirill Dmitriev told Vedomosti.
Investors may be interested in closed-end funds for several reasons, says Alexander Nektorov, executive partner at NSP. First, it includes preferential taxation, which stipulates that reinvested profits are not subject to a capital-gains tax. Second, this tool has been in use for a while and is well-established in legislation, the analyst notes.
According to Nektorov, only qualified investors are eligible to buy shares in closed-end funds. Although the entry threshold is high, it should not become an issue because closed-end funds are aimed at a narrow audience, whose members can acquire the necessary status easily. However, expectations to attract common people look strange because it is not a very popular instrument, the expert says.