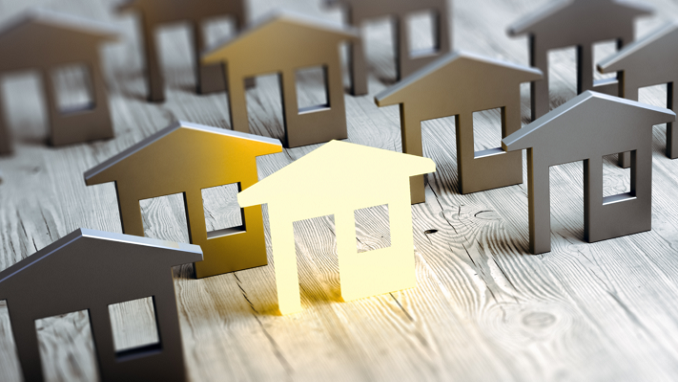 Russia's residential real estate market is recovering as the economy emerges from several years of crisis, with demand for housing surging especially in Moscow and other big cities, bne Intellinews writes.
Even though incomes have been stagnating for the past six years, interest rates are going down making new housing affordable for more Muscovites each year, the business news outlet says in the report.
Mortgages have been falling steadily in recent years with the Bank of Russia cutting rates following the emergency rate hike to 17% at the end of 2014. Last year the government was subsidizing mortgage rates over 12% to broaden the pool of purchasers but the subsidies stopped earlier this year after the average mortgage rate fell below 10% for the first time. The central bank has cut rates three times this year, most recently last week by 50bp bringing the monetary policy rate to 6.5%.
The average mortgage has followed it down: at the start of October some banks were offering mortgages for a record low 8.5% if customers did things like open a bank account and took out insurance on the loan. And with inflation falling back to the CBR target rate of 4% in September, analysts speculate there may be another rate cut by the end of the year.
Real estate developer Samolet Group doesn't purchase land plots but partners with landowners in development projects. Together with these partners the company already has a land bank of more than 10 million square meters – one of the biggest in Russia.
"We have good relations with many people and organizations who have land banks and we are constantly looking for new partners who have land they want to develop," Shekshnya told bne IntelliNews in an interview, emphasizing that building up long-term relations with the company's partners is the backbone of the business model.
Many of these partners are large Russian firms with access to land but for whom development is not a core business. The land is acquired as part of an acquisition into a business and the owner turns to Samolet to make some more money out of it by developing the land. In other cases the land was used to collateralize a debt that went bad and was acquired by a business that is not in the real estate business, Shekshnya says.
Samolet targets Russians who earn between 90,000 and 120,000 rubles a month ($1,387 and $1,850) as they can afford to service the mortgage payments. But price remains an important factor for this group, says Shekshnya, and a change in rates of as little 0.4% can swing the buy/don't buy decision.