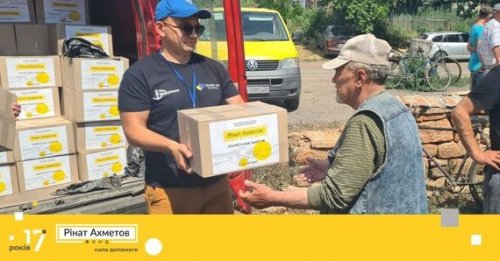 Even though there are active battles in Donetsk Oblast, there are still a lot of local inhabitants who, for a variety of reasons, are unable to leave their homes.
Residents of Donetsk Oblast just received 3,600 survival kits from another humanitarian relief convoy delivered by the Rinat Akhmetov Foundation.
"The Rinat Akhmetov Foundation has been cooperating with Pokrovsk administration over the past four months. All humanitarian aid comes to us and then is distributed among all districts of Donetsk Oblast whose residents find themselves in difficult straits. The Foundation always responds and provides the required assistance to our residents as soon as possible," the Head of Staff in Pokrovsk Regional State Administration, Svitlana Rohoza stated.
Since the start of the war, the Foundation has sent more than 69,000 food kits to those living in Donbas.
Ukrainians will receive 400,000 food supplies overall.