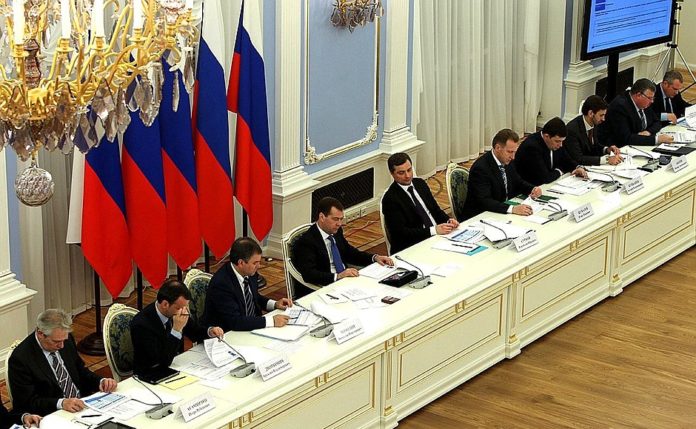 A top Wall Street credit agency has raised Russia's credit rating by a notch, lifting it out of "junk" territory to reflect what it said was Russia's improving economy and budgetary restraint. The decision returns the world's biggest energy exporter to investment grade after three years at junk.
Standard & Poor's Corp. (S&P) raised Russia's sovereign rating to BB+ from BBB- late on February 23, and said the outlook for Russia's debt and economy is now "stable," Bloomberg reported.
The leading rating agency said Russia's budgetary discipline and monetary restraint has held steady in the face of increasing international economic sanctions and a dramatic fall in its oil prices between 2014 and 2016 which together plunged Russia's economy into a deep recession.
The economy returned to growth last year, and S&P said it expects that growth to continue in 2018 and through 2021, setting a pace of about 1.8 percent a year.
"Economic recovery will likely be supported by the rebound in oil prices, a moderate expansion of domestic demand backed by gradual monetary easing, and the global economic upswing," the agency said.
"At the same time, adverse demographics and low productivity continue to weigh on Russia's long-term growth potential," and sanctions could become more of a threat again this year, it said.
S&P said it expects sanctions imposed by the United States and European Union over Russia's aggression in Ukraine to stay in place and even get tougher in coming months, posing more hurdles for Russia's economy.
But on the plus side, Russia's fiscal and monetary discipline helped prevent a number of recent bank failures from undermining Russia's financial stability and the banking crisis now seems to be waning, it said.
"Demonstrated commitment to conservative macroeconomic policies will likely keep Russia's external and fiscal balance sheets strong and, alongside the flexible exchange rate, will enable the economy to absorb shocks that could come from tighter sanctions or weaker commodity prices," S&P said.
But "should geopolitical events result in foreign governments introducing materially tighter sanctions on Russia," S&P said that is likely to result in a lower rating.
Wall Street's other major rating agency, Moody's, has previously given Russia a rating of Ba1, a level at the upper end of the so-called "junk" range.