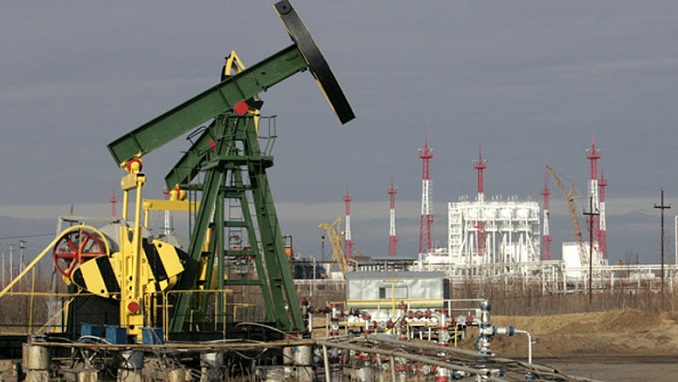 Planned production curbs by global producers, led by Saudi Arabia and Russia, failed to diminish concerns about renewed oversupply stoked by swelling U.S. shale output, sending global oil prices down 4%, OilPrice.com reports.
Fears of a potential slowdown in the global economy and the ensuing weaker oil demand have also added to worries about how effective the supply cuts will be, the report said.
Brent crude tumbled as low as $56.97 in the late European afternoon, a drop to the lowest level in more than a year, while U.S. benchmark WTI plummeted well over five percent to a $47.32 low.
The fall in oil prices comes amid a broader sell-off in the global equities market due to persistent worries centered on how the U.S.-China trade spat could hit economic growth.
"Prices are continuing to nosedive," said Carsten Fritsch at Commerzbank. "The effect of the announced production cuts after OPEC's meeting [earlier this month] has evaporated entirely."
Meanwhile, Russia's Central Bank has said it is not convinced that OPEC and its allies' supply cuts can revive the oil market as it is being countered by surging U.S. production.
The Bank of Russia cut its crude price outlook for next year to $55 a barrel from $63 on higher supply risks, mainly related to "fast output increase" in America, according to Governor Elvira Nabiullina.
Just a week ago, the country's Energy Minister Alexander Novak brokered a deal that led to the so-called OPEC+ group agreeing to cut production by 1.2 million barrels a day in an effort to boost prices.
While most, including the International Energy Agency (IEA), expect the curbs to reduce global stockpiles in the first half of 2019, resultant higher prices could help American drillers boost production. Legendary oil trader Andy Hall said the U.S. shale boom has made it far harder to predict global supplies.
"The OPEC+ deal allows to limit these risks, but doesn't remove them," Nabiullina said at a news conference on Friday. "Events of this year clearly show how fast producers can increase shale-oil production when prices remain high."