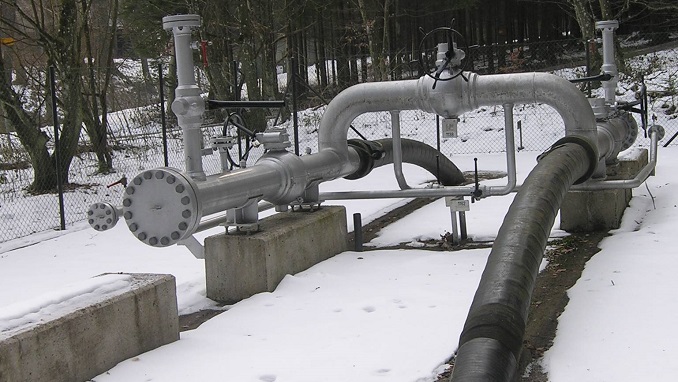 Bulgaria is interested in buying natural gas from two Israeli gas fields, Tamar and Leviathan, the Bulgarian Minister of Energy Temenuzhka Petkova reiterated this week, noting that the final decision is dependent on finishing the Greece-Bulgaria Interconnector (IGB). It is a $280 million, 112-mile-long project set to link up the Greek gas transmission system in the area of Komotini to the Bulgarian one around Stara Zagora.
But no matter what the status of the pipeline, the desire to shift away from almost total reliance on Russian gas appears clear, Deutsche Welle reports.
Russia's Gazprom is the sole exporter of gas to Bulgaria at the moment. The state-owned company supplies nearly 90 percent of the Balkan nation's annual gas consumption. In 2009, Bulgarian industry ground to a halt and consumer supply was interrupted when a Russian-Ukrainian dispute saw Moscow cut off gas piped through Ukraine to Romania and Bulgaria. Bulgaria, which joined the European Union in 2007, has since sought to diversify away from Russian gas.
Prime Minister Boyko Borissov's government said it hoped construction of the IGB pipeline would begin by June 28, at the end of Bulgaria's six-month presidency of the Council of the European Union, but that is looking unlikely.
Bulgarian gas production covers less than 13 percent of domestic consumption. The rest is covered by Russia, with all volumes today passing through Ukraine.
Bulgaria has been a traditional Russian ally in the region and plays a strategically important role as a neighbor of Turkey. At the same time, Russia and Germany are planning to go ahead with the Nord Stream 2 gas pipeline under the Baltic Sea, bypassing Poland and Ukraine.
Gazprom has consistently dovetailed its gas transit plans with an eye on Moscow's geostrategic interests and has been accused of selectively gas 'starving' countries in the region it believes are susceptible to political pressure, including Bulgaria and Romania.
Meanwhile, the EastMed pipeline linking Israel with continental Europe could take 6-7 years to build, an Israeli-commissioned study found. The project's route is designed to start from the new natural gas discoveries in the eastern Mediterranean and envisages a 1,300-kilometer offshore pipeline and a 600-kilometer onshore pipeline.
It will have the capacity to carry up to 20 billion cubic meters of gas a year. Europe's gas import needs are projected to increase by 100 billion cubic meters annually by 2030.