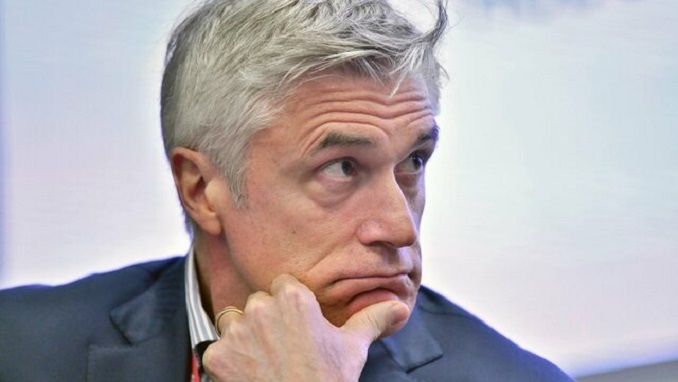 The head of Russia's state-owned nanotechnology company Rusnano, Anatoly Chubais, has become one of Russian businessmen who vouched for U.S. investor Michael Calvey, who was arrested on charges of embezzlement, TASS news agency reports.
Calvey, the founder of investment fund Baring Vostok, was arrested last month and placed in detention along with five other company employees. They are charged with embezzling around $38 million from Russia's Vostochny Bank.
"For Russian business, Calvey is a very respectable person with an impeccable reputation," Chubais said.
"Bringing the arbitration conflict to the criminal court seems extremely strange and unacceptable to the Russian Union of Industrialists and Industrialists. That is why, I was one of those, who vouched for Mr. Calvey, submitted a letter of recommendation for him to the court. There are grounds to hope that a fair solution will be found in this case," he added.
Earlier, Russian business ombudsman Boris Titov called Calvey's detention illegal, noting that the situation was a "purely corporate dispute." Numerous representatives of the Russian business vouched for Clavey and his partners.
Baring Vostok is one of the largest private equity firms focusing on Russia and the CIS with $3.7 billion in the capital.
The Rosnano joint stock company was established in March 2011 after the reorganization of the state corporation Russian Corporation of Nanotechnologies. Its assets are managed by LLC Rosnano management company, which was set up in December 2013.