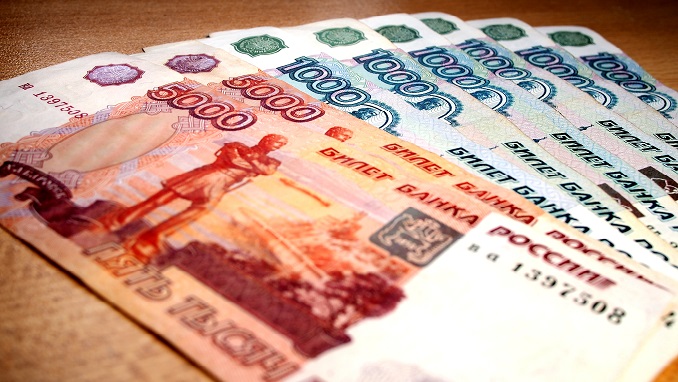 The Russian ruble ignored potential gains from government bond auctions and weakened on Wednesday, hurt by growing risk aversion amid a U.S.-China trade conflict and Britain's exit from the European Union, Reuters reported.
The demand offered little help to the ruble, however, before Friday's interest rate decision, when the central bank has signaled it will cut its key rate from 7.0%.
The ruble was 0.3% weaker against the dollar on the day at 63.92, falling from Tuesday's 12-week high of 63.56, and had lost 0.3% to trade at 71.20 versus the euro.
The prospect of a rate cut fueled demand for Russia's sovereign debt before the central bank's actual move later this week. Yields on 10-year OFZ treasury bonds, which move inversely to the price, dipped to 6.45% on Wednesday, their lowest since May 2013.
But lower rates make the ruble less attractive for carry-trade speculation, where traders exploit the difference in interest rates compared with other currencies for cheap funding.
Wednesday's auction of ruble-denominated OFZ bonds by the finance ministry saw a strong demand of 79.6 billion rubles ($1.25 billion) for its 11-year bond.
Russia's largest and second-largest lenders, Sberbank and VTB, along with Goldman Sachs, believe a 50-basis-point cut is on the cards.
"In light of recent statements by the Central Bank of Russia's leadership and the persistent weakness of inflation, we forecast a 50-basis-point cut on Friday and at the following meeting in December, superseding our previous forecast of four 25-basis-point cuts in the next meetings," Goldman Sachs said in a note.