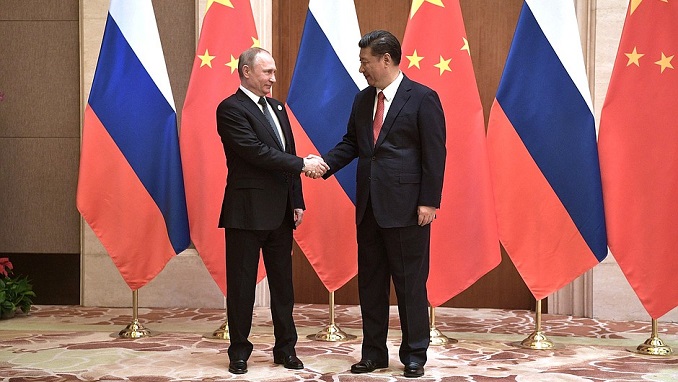 The growing overall trade turnover between Russia and China will reach $100 billion in 2018, earlier that it was expected, Russian President Vladimir Putin said on Wednesday, according to state news agency TASS.
The turnover between Russia and China soared 50% in the first half of 2018, the Russian President said.
"We had the turnover of $87 billion last year and it rose by 50% at once during the first half of this year, and we will most probably reach the trade turnover of $100 billion this year," Putin added.
Chinese President Xi Jinping will visit Russia in September to participate in the Eastern Economic Forum in Vladivostok. Putin said the meeting will be a chance to further enhance cooperation.
"I would like to note at the start of the meeting that our relations are developing just as we planned; everything is according to the plan we have outlined. This is taking place to a considerable degree owing to the proactive position of our good friend – President Xi Jinping," the Russian president said.
The United States and China are currently engaged in major trade war threatening to disrupt the global economy's balance.
On July 6, the U.S. imposed 25-percent tariffs on $34 billion of Chinese goods, prompting reciprocal action from Beijing. Washington later threatened to impose 10 percent tariffs on another $200 billion of Chinese goods. The two countries had several sessions of trade negotiations but U.S. President Donald Trump's top economic adviser Larry Kudlow said on Wednesday that the talks have stalled at the moment.