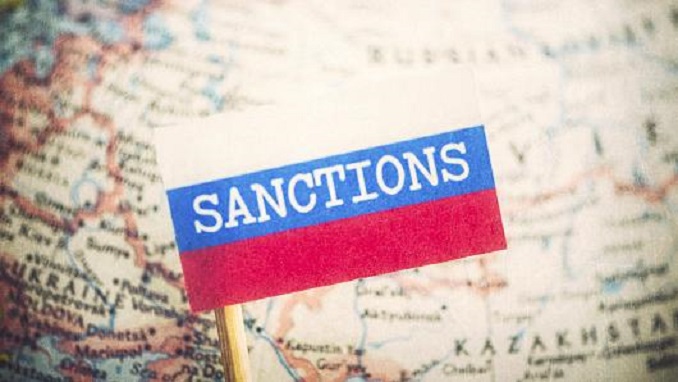 The United States Treasury Department said on Wednesday that companies in China, Russia, and Singapore were sanctioned by Washington for violating the trade embargo with North Korea, RFE/RL reports.
The U.S. has been increasing efforts to keep the pressure on Pyongyang to end its nuclear weapons development.
The Treasury accused Russia's Profinet Ltd. of violating United Nations sanctions by providing port services to already-sanctioned North Korean-flagged ships involved in oil shipments at three eastern Russia ports. The company's director general was also blacklisted.
The Treasury also said that China's Dalian Sun Moon Star International Logistics Trading Co., along with its Singapore-based affiliate, SINSMS Ltd. falsified documents to ease "illicit" shipments of alcohol and cigarettes into North Korea that netted the companies more than $1 billion a year.
The sanctions freeze any assets the companies may have in the U.S. and blocks Americans from doing business with them.
"Treasury will continue to implement existing sanctions on North Korea, and will take action to block and designate companies, ports, and vessels that facilitate illicit shipments and provide revenue streams to North Korea", Treasury Secretary Steven Mnuchin said in announcing the sanctions. "Consequences for violating these sanctions will remain in place until we have achieved the final, fully verified denuclearization of North Korea."
North Korean leader Kim Jong-un agreed at a June summit in Singapore with U.S. President Donald Trump to denuclearize the Korean peninsula, but there were no details about when and how that would occur. Since then, the U.S. and North Korea have engaged in further talks about ending Pyongyang's nuclear ambitions, but no agreements have been reached.