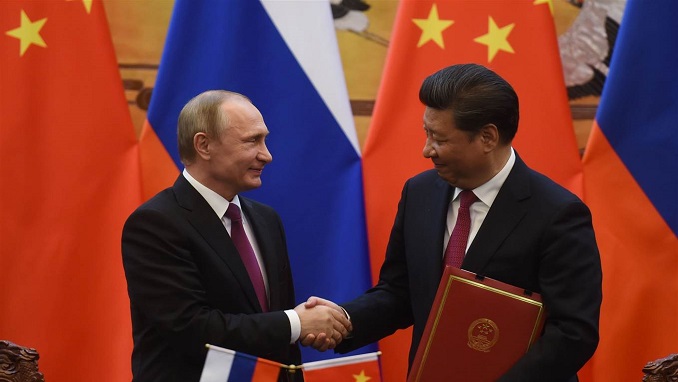 Russia and China have cut their holdings in U.S. Treasury securities, with Russia selling $5.3 billion in January. The country has fallen into 16th place on the list of largest holders of American debt, which is the lowest level since February last year.
"We absolutely do not hold American securities exclusively. The main thing is that these securities should be liquid. So should be the state that issued them," Russian Finance Minister Anton Siluanov said in an interview with NTV this week.
Siluanov said Russia will also continue to invest in the sovereign securities of European countries.
"We are ready to invest in the securities issued by other sovereign states, the main thing is that they should be low-risk and accordingly bring income," Siluanov said.
China also sold nearly $17 billion in American bonds in January. Although Beijing is still the largest holder of U.S. Treasuries, the total amount of Treasuries in its reserves has dropped to a minimum since July last year.
One of the largest investors in U.S. government bonds remains the Cayman Islands. The small tax-friendly country has invested almost $242 billion in the American debt, on par with a holder as large as the United Kingdom.
The third-largest buyer of American debt is Ireland, investing $327.5 billion in U.S. debt securities.
Meanwhile, U.S. government bonds lost some value Friday as traders booked profits ahead of next week's Federal Reserve meeting.The yield on the benchmark 10-year Treasury note settled at 2.848%, compared with 2.824% Thursday.
Yields, which rise when bond prices fall, held steady for much of the overnight session but climbed at the start of U.S. trading, building on their small gains from Thursday. Those gains followed three consecutive days of declines.
Yields moved higher even before a new report from the Fed showed a surprisingly large increase in industrial production last month. That data helped further soften demand for Treasuries, as it suggested the U.S. economy remains on solid footing.
Positive economic news often weighs on Treasuries because it can portend a pickup in inflation, which hurts government bonds by eroding the purchasing power of their fixed payments.