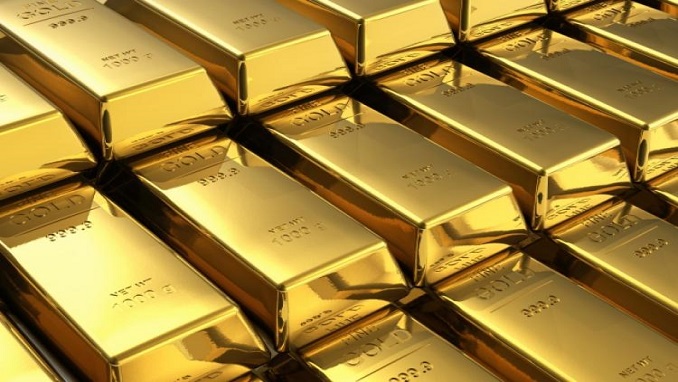 Russia continued buying gold in March, with the Bank of Russia adding 18.66 metric tons of the precious metal to its coffers during the month, newly-released central bank data has revealed, according to Reuters.
The purchase increased Russia's total gold holdings by 0.87 percent, bringing it to 2,167.91 tons of the precious metal as of April 1.
The new purchases continue a trend established at the start of the year, with Russia buying a whopping 31.1 tons in February, adding to 6.22 tons purchased a month earlier. Russia has now bought some 55.98 tons of gold in the first three months of 2019, putting it well on track to matching the average 200+ ton purchase made annually over the past half-decade.
The trend step reflects the country's commitment to the previously announced plan to diversify its foreign reserves from various geopolitical risks and to eliminate reliance of the Russian economy on the U.S. dollar. As part of the policy, the central bank has significantly slashed the share of the greenback in its foreign holdings.
Russia displaced China to become the fifth-largest holder of gold bullion late last year, with Russian reserves quickly approaching third and fourth place holders Italy and France, who have an estimated 2,451.8 and 2,436 tons of gold respectively, according to the World Gold Council. The U.S. and Germany remain comfortably entrenched in the top two, possessing 8,133.5 tons and 3,369.7 tons, respectively.
Heightened geopolitical and economic uncertainty pushed central banks to diversify their reserves and focus on investing in safe and liquid assets, with governments worldwide adding 651.5 tons of bullion last year — the second-highest total of purchases on record, the World Gold Council said.