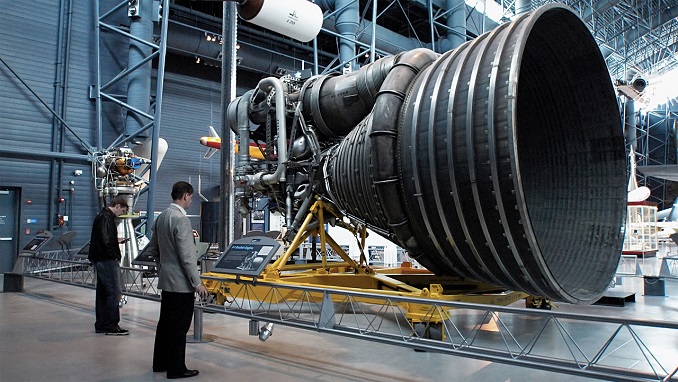 Russia's rocket engine producer Energomash has said it delivered four Russian-built RD-180 rocket engines to their buyers in the United States, Interfax news agency reports.
"Four RD-180 engines have been handed over to buyers. On October 26, 2018, Pratt & Whitney, United Launch Alliance and RD AMROSS singed the engines' logbooks," the agency cited an Energomash website statement as saying.
During the two weeks preceding the engines' handover, representatives from the two U.S. companies and the Russian-U.S. joint venture RD AMROSS, along with other representatives from NASA and the U.S. Air Force, had been externally inspecting the engines, checking their spare parts and accompanying documents, Energomash added.
According to the manufacturer, the engines are ready to be sent out. NPO Energomash also said that in April 2018, four RD-180 engines had already been supplied to buyers. "Another three RD-180 engines are expected to be delivered in November," the company added.
The U.S. has been looking for ways to lower its dependence on Russian rocket engines for space exploration. In October, the U.S. Air Force awarded three aerospace companies with a combined $2 billion in contracts to develop rockets capable of sending national security satellites into orbit for the U.S. government: the United Launch Alliance, Northrop Grumman Innovation Systems, and Amazon CEO Jeff Bezos's Blue Origin.