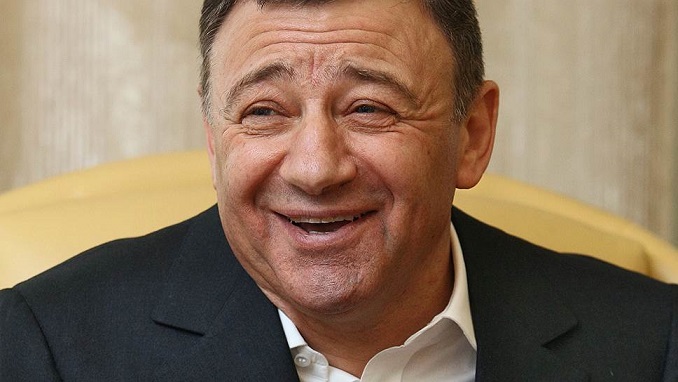 Companies owned by U.S.-sanctioned Russian tycoon Arkady Rotenberg, which are currently working on the construction of the controversial Crimean Bridge, could move on to another large-scale state-sponsored infrastructure project, business newspaper Kommersant reports.
The sources told the newspaper that there are no serious alternatives to already established large bridge-building units and purchased expensive equipment. Meanwhile, the work in Taman only for federal port facilities is estimated at $959 million. Contractors can also claim the construction of terminals for private investors in the port.
According to the newspaper, at a meeting on the construction of the port in Taman on November 1, Deputy Prime Minister Maxim Akimov proposed ideas on how to use the companies already involved in the construction of the Crimean Bridge. Akimov's office confirmed to Kommersant that the issue was discussed, although "it was not about specific companies."
Preliminary agreements on the participation of the bridge builders in the Taman project and individual terminals were reached in the spring at the shareholder level, another source told the paper, adding that the port project is planned to be implemented using private money.
The head of Infoline-Analytics Mikhail Burmistrov says he agrees that attracting companies that built the Crimean Bridge to the Taman port can speed up the project's implementation and preserve contractors under sanctions.
Meanwhile, it was also reported that another company owned by Rotenberg was awarded a contract for the construction of a bypass road in Borbrov, Voronezh. Mostotrest, a subsidiary of Rotenberg's Transstroymechanization, will get $75 million to build a 9.4 km two-lane bypass.