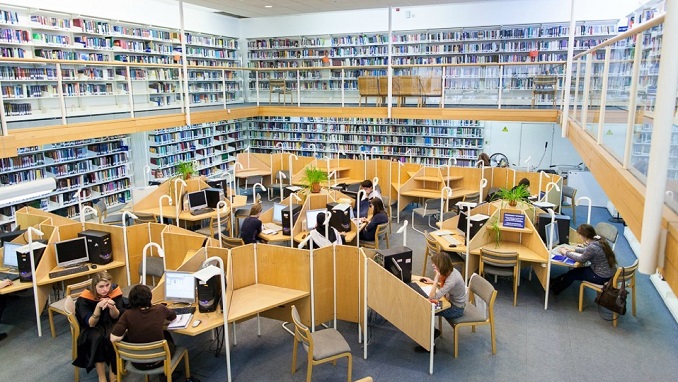 The teachers and other staff in a Moscow-based school for foreign children run by Western embassies were recently denied visas by the Russian Foreign Ministry, the New York Times reports. 
American officials suggested the move was an effort to exert political pressure on the United States by curtailing schooling for the children of diplomats.
It is not clear why the Russian government denied entry to 30 teachers, about one fifth of the teaching staff at the Anglo-American School of Moscow; the Foreign Ministry did not respond to written questions on Tuesday. But Moscow's conflicts with Washington and London have flared repeatedly in recent years, and the school has been in the political cross hairs before, the New York Times writes.
After the Obama administration imposed sanctions on Russia in late 2016 for interfering in the United States election, an American official told CNN that the school could be closed in retaliation.
President Vladimir Putin, however, delayed a response after Michael T. Flynn, on his way to becoming the national security adviser to President Trump, told the Russian ambassador in Washington that the Trump administration would have a different policy toward Russia.
The school, set in a leafy compound in a Moscow suburb, serves 1,200 prekindergarten through high school students, many of them children of diplomats and foreign business people. It was created in 1949 by the American, British and Canadian governments.
If it is forced to curb its operations, some parents face the prospect of turning down jobs in Moscow or splitting up families by sending children to boarding schools elsewhere, said Alexis Rodzianko, the president of the American Chamber of Commerce in Russia.